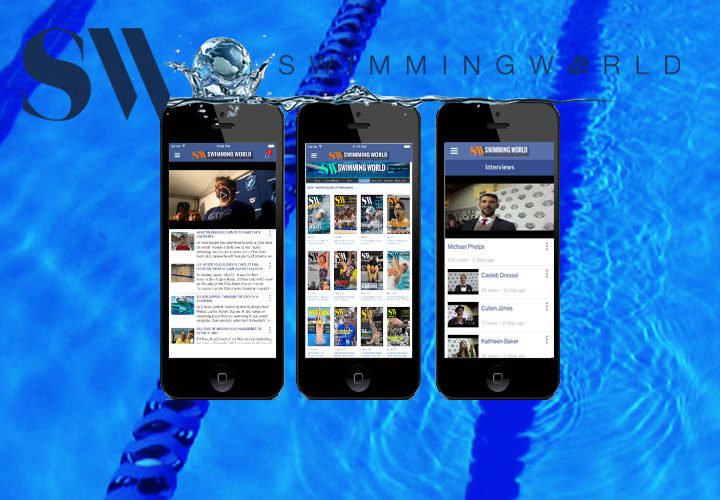 Swimming World App Just Got Better! It's FREE!
NCAA DI editorial coverage is proudly sponsored by Adidas. Visit adidasswimming.com for more information on our sponsor. For all the latest coverage, check out our event coverage page.
CLICK FOR FULL RESULTS
Swimming World App Just Got Better With Push Notifications!
Now available for FREE on both iPhone and Androids
Will Include Videos And Interviews From NCAA Championships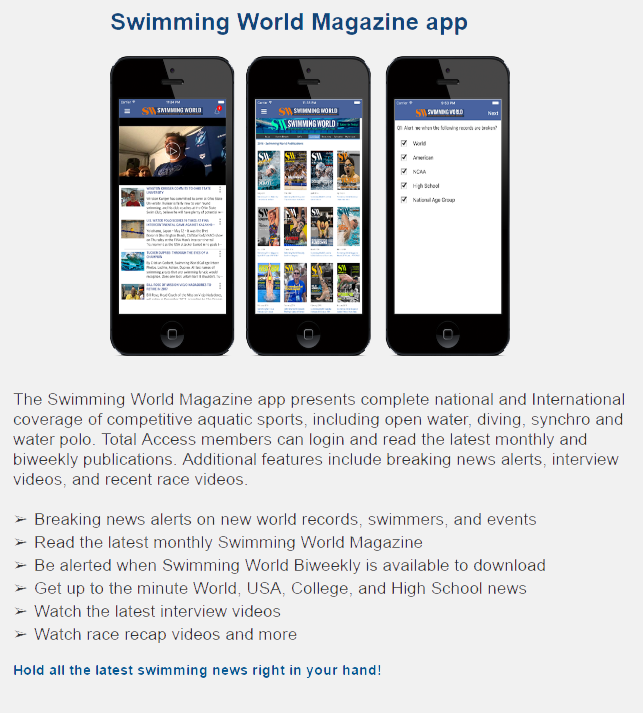 When you first sign in with your email address, the app directs you to an alerts page. At this step, you can choose to receive alerts directly to your phone anytime a World, American or other major swimming record was broken. You can also choose to be alerted for breaking news stories in the world of swimming.
Want more? Total Access members on Android devices can login and read the latest monthly and biweekly publications. They also have access to the Swimming World Magazine vault – a collection of magazines dating back to the 1960's.
The app's homepage comes complete with a scrolling slider displaying Swimming World's top stories. When you thumb down, the app continues to repopulate your screen with endless breaking news stories thanks to infinite scrolling.
Enjoy the water-based news you love on the go – without causing any electrical damage – today with the new Swimming World App.