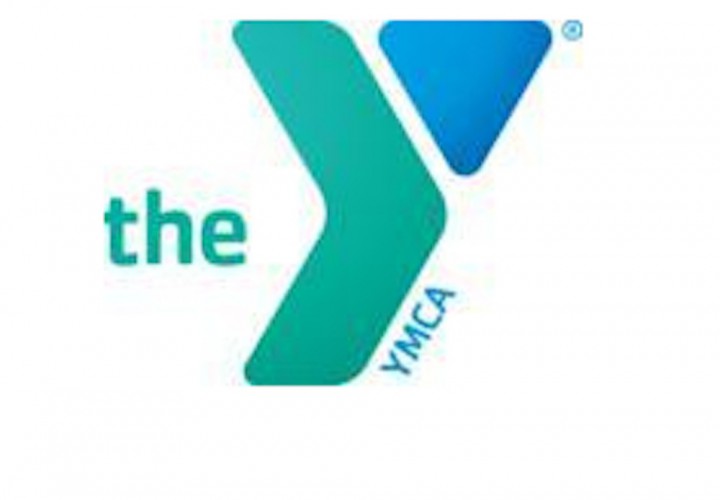 INDIANAPOLIS, Indiana, July 29. JONATHAN Rutter, Leah Braswell and Grant House took down individual YMCA national records, while Triangle Area swept the 200 freestyle relays in national record times during the second night of finals at the YMCA National Long Course Championships in Indianapolis.
Wilton leads the women's meet with 111 points, followed by Triangle Area (97) and Countryside Ralph Stolle (75). Countryside currently sits in first in the men's meet with 117 points, with Ocean County (99) and Triangle Area (93) in second and third.
Maddy Zimmerman of Upper Main Line started off the second night of finals in Indianapolis by winning the women's 100 fly. Zimmerman overtook Middle Tyger's Amanda McNulty down the stretch to win by just under four tenths, 1:01.36 to 1:01.74. Brooke Perrotta of Cheshire snuck in ahead of several other swimmers to take third in 1:02.38. In the men's 100 fly, Zachary Molloy of Ocean County out-touched top seed Tommy Kealy of Wilton, 55.40 to 55.53. Joseph Shepley gave Cheshire another top three finish with his 56.11 in finals.
In the next event, Olivia Ontjes gave Triangle Area its first podium finish of the meet, cruising to victory in the women's 200 breast in 2:34.34. Cha O'Leary of Montclair came in about two seconds later in 2:36.27, followed by Oshkosh's Maggie Werba in 2:37.60. The first national record of the night and second of the meet tumbled in the men's 200 breast final, as Powel Crosley's Jonathan Rutter crushed his own record of 2:17.86 from last year with a 2:15.96. Rutter had clean water to swim in as no one finished within three seconds of him. Jacob Limaldi of Ocean County hit the wall second in 2:19.31, followed by Alex Jahan of Greenwich in 2:19.86.
Wilton's Ky-lee Perry topped the women's 50 free final in 25.95, just short of Emily Lloyd's 2009 meet record of 25.74. Ingrid Shu of Lakeland Hills pushed Perry the whole way but wound up second, only .05 behind in 26.00. Holly Christensen of Somerset Valley moved up two spots from fifth to third with a 26.27. Triangle Area's Colin Ellington tracked down the men's 50 free crown in a tight finish. Ellington touched first in 23.37, a tenth ahead of Ocean County's Zachary Molloy (23.47), and only .13 in front of Somerset Valley's Brad Zdroik (23.50).
The top two finishers in the women's 400 free final broke the national record in the event, but 14-year-old Leah Braswell of York will be the one to get credit after swimming a 4:16.64 in tonight's final. That erased Haley Lips' 2012 national record of 4:17.56 from the books, and just nipped Kishwaukee's Caitlyn Moon (4:16.78) at the finish. Wilton's Verity Abel picked up another top three finish after taking second in the 1500 free last night with a 4:18.03. Grant House of Countryside then took down the third national record of the night, dominating the men's 400 free with a 3:58.69. That cut half a second off the national record of 3:59.19, set way back in 1996. Rock Hill's Jacob Kohlhoff finished almost five seconds behind in 4:03.33, while Kevin George gave Countryside a 1-3 finish with his third place time of 4:04.66.
The women's 200 free relay turned out to be a hotly contested race for the YMCA national record between Somerset Valley and Triangle Area. With three of the four swimmers returning from their record-setting relay last year, Somerset's Lindsay Temple, Katie King, Holly Christensen and Katrina Kuhn dipped under their team's previous record of 1:45.97 with a 1:45.87, but they were out-touched at the finish by Triangle Area's Jenny Nusbaum, Olivia Ontjes, Haley Bishop and Christine Kerr. Triangle Area will get credit for the new national record, as they posted a 1:45.67. Wilton took third in the race with a 1:46.86, led by Chelsea Pond, Verity Abel, Emma Holmquist and Ky-lee Perry.
Triangle Area kept the ball rolling in the men's relay as the foursome of Colin Ellington, Seth Maslowski, Chris Kohut and Alex Carson dipped under the national record of 1:33.96, also set by Triangle Area, with a 1:33.83. Ocean County, led by Matthew Kazanowsky, Michael Skibniewski, Ryan O'Neill and Zachary Molloy, finished second in 1:35.49, followed by Countryside in 1:35.92.