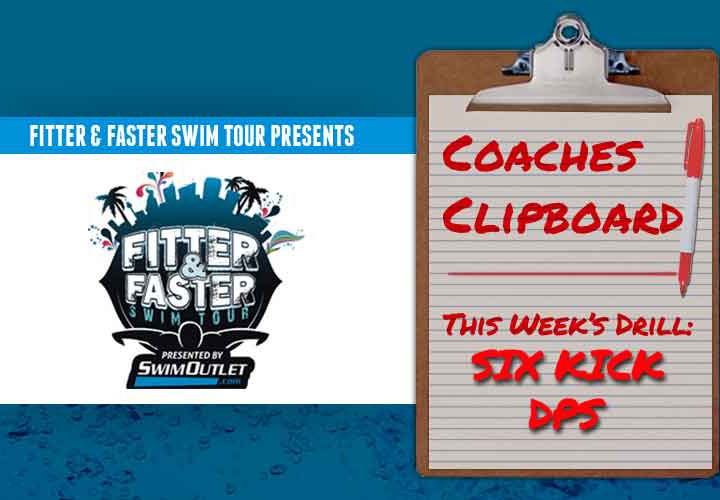 Welcome to the "Drill of the Week" sponsored by The Fitter and Faster Swim Tour presented by Swimoutlet.com. Swimming World will provide you with a weekly tip or drill from an elite level swimmer to make you a smarter and faster swimmer.
This week's drill is Six Kick DPS for freestyle presented by Olympic Silver medalist Jimmy Feigen and demonstrated by two-time Olympian Chloe Sutton. This useful freestyle drill will help you establish a consistent kick while working on maintaining body position and solid distance per stroke.
Pushing off the wall, establish a good body line while simultaneously balancing on one hip and extending one arm in front. After taking six kicks on your side, transition to three long freestyle strokes, focusing on rotating around your center axis while maintaining a six-beat kick.
A major purpose of this drill is to exaggerate your rotation while still maintaining a solid body position and long, controlled strokes. By breaking down the different elements of your freestyle–body position, rotation, and arm strokes–it will allow you to have a better sense of connectedness and consistency in your freestyle technique when you return to full stroke swimming.
Take a look at the video below to hear Jimmy Feigen explain the drill!
Sign up for a clinic with Jimmy Feigen or request Jimmy Feigen for your next event!