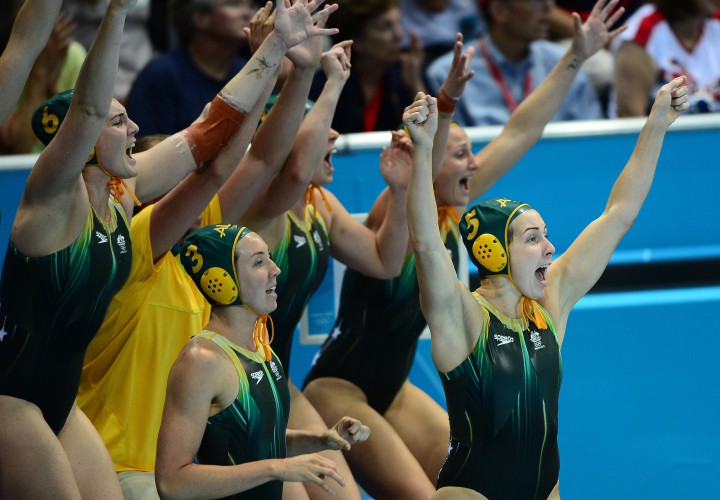 RIVERSIDE, California, May 26. THE eight teams set to compete in the FINA Women's Water Polo World League Super Final 2014 were decided following the conclusion of the Intercontinental Tournament held in Riverside (USA) on May 19-25.
The event qualified the teams of Australia, USA, Canada and Brazil. Russia, Spain and Italy booked their Super Final ticket after the European preliminaries while China, as host of the Super Final in Kunshan on June 10-15, has automatically qualified.
In Riverside, 2013 World silver medallists Australia emerged victorious, beating home 2012 Olympic champions USA 7-5 in a thrilling gold-medal match.
Defending World League champions China topped Canada 8-10. It took penalty shootouts for Brazil to secure in extremis a Super Final spot, edging Japan 11-10 for a fifth-place finish in the tournament's rankings.
The final standings of the Women's Intercontinental Water Polo Tournament in Riverside (USA) are as follows: 1. Australia, 2. USA, 3. China, 4. Canada, 5. Brazil, 6. Japan, 7. Kazakhstan, 8. Venezuela.
The above article is a press release submitted to Swimming World. To reach our audience, contact us at newsmaster@swimmingworldmagazine.com.