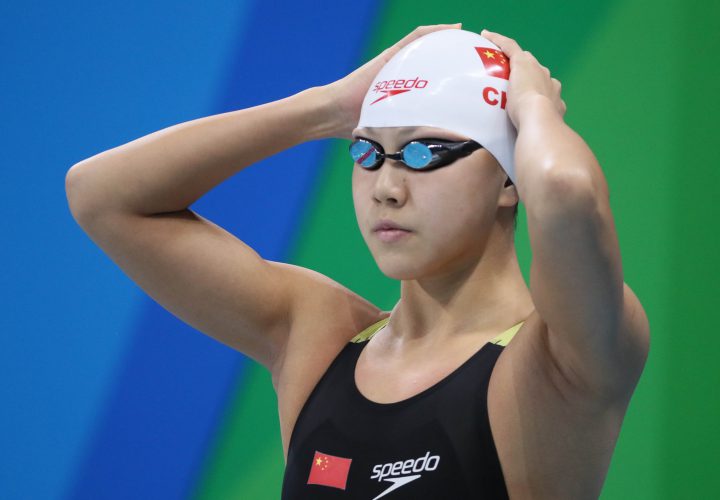 Photo Courtesy: David E. Klutho-USA TODAY Sports
China's Xinyi Chen made headlines during the 2016 Rio Summer Olympics when she tested positive for the banned substance hydrochlorothiazide.
While Chen was tested before the start of competition, she swam in finals of the women's 100 fly without knowing the results of her drug test. Her fourth place finish was later stripped from her and China launched an investigation into her positive test.
After several months of deliberation FINA, the swimming's governing body, has marked Chen ineligible for competition for two years. The two year period began on August 11, 2016 and will conclude August 10, 2018.
Read the full press release from FINA below:
On 8 August 2016, the International Olympic Committee conducted a doping control test during the Rio 2016 Olympic Games on the swimmer Xinyi Chen (CHN). The athlete was tested positive to the substance Hydrochlorothiazide (Class S5 of the WADA Prohibited List 2016, Diuretics and Masking Agents).

The FINA Doping Panel decided according to the FINA DC Rule DC 10.2.2 to impose on the athlete a period of two years' ineligibility, starting on 11 August 2016 and ending on 10 August 2018 for her first anti-doping rule violation.

Furthermore, the FINA Doping Panel acknowledged the Court of Arbitration for Sport (CAS) Panel decision regarding the disqualification of the athlete's results at the Rio 2016 Olympic Games.
Press release courtesy of FINA.