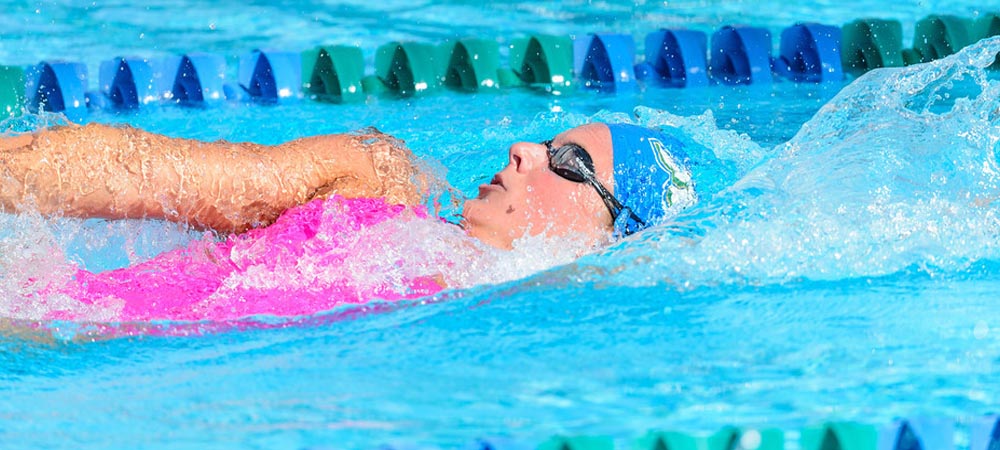 Photo Courtesy: FGCU Athletics
The Northwestern University Wildcats took on the FGCU Eagles this weekend in Fort Myers, Florida. The lady Wildcats emerged victorious over the lady Eagles with a score of 111.5 to 93.5.
This victory puts Northwestern at a record of 4-3 while FGCU sits at a record of 3-2.
Northwestern kicked off the meet with a win in the 400 medley relay by putting together a time of 3:46.97 to FGCU's 3:48.45.
FGCU secured a victory in the 1000 freestyle with Liz Zeiger producing a 10:10.82, ahead of Northwestern's Sydney Modeas who swam a 10:23.04 for second.
NU's Mary Warren earned herself a sprint freestyle sweep by winning both the 50 and 100 freestyle. Warren touched in a time of 23.26 in the 50 and a 51.36 in the 100. In the 100 freestyle, there was a tie for second behind Warren with NU's Anna Keane (who won the 200 freestyle earlier in the meet in a 1:51.72) and FGCU's Hannah Burdge in 51.73.
NU's freshman standout Calypso Sheridan took wins in the 200 backstroke and 200 breaststroke with times of 2:00.94 and 2:17.51, respectively.
FGCU took another win against the Wildcats in the final event of the dual; the 200 freestyle relay. The Eagles pieced together a 1:34.02 while the Wildcats were in narrowly behind with a time of 1:34.82.
For full results, click here.
Next on Northwestern's schedule is the Austin Pro Swim Series in Austin, Texas while FGCU hosts Toledo on December 21st in Fort Myers, Florida.