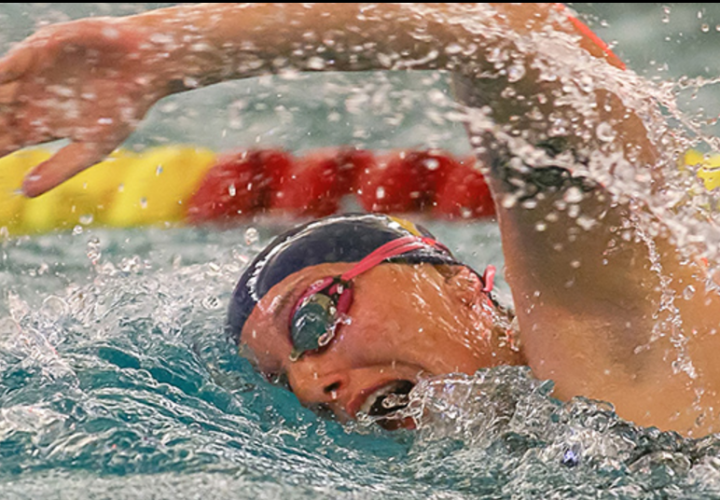 University of Northern Colorado Swimming Camps are designed to teach athletes the technical aspects of swimming to help them achieve success at the next level. While the main focus of their camp is on stroke analysis and technique for starts and turns, They also provide elite training sessions, team building activities, nutritional education, competition preparation tools and mental training.
They group athletes according to skill level and are able to accommodate swimmers of all levels, but for safety purposes we ask that campers be proficient in each of the 4 strokes.
Prices include elite stroke technique instruction and analysis for all four strokes, start and turn clinics, education on nutrition and race preparation, a camp t-shirt, a camp cap lodging and meals (all meals for overnight campers / lunch and dinner for day campers).
›› Discounts → A 10% discount is available for families with multiple campers after the first camper has paid in full. A $25.00 discount is also available for groups with 10 or more campers who register together from the same team.
›› Daily Schedule → Click Here To View Schedule
UNC Swimming Camps are open to any and all entrants (limited only by number, age, grade level and/or gender).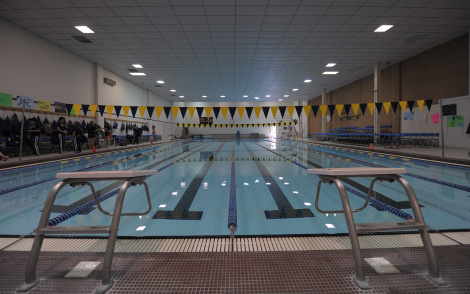 Upcoming University of Northern Colorado Swim Camps
Coaching Staff
LISA EBELING ›› HEAD COACH
Northern Colorado named Lisa Ebeling the new head coach of the women's swimming and diving program in August of 2016.
Ebeling came to UNC after four seasons as the assistant at the University of Alabama where she helped coach both programs and was the recruiting coordinator for the women's team.
"We are very pleased to have Coach Ebeling joining our department," said Director of Athletics Darren Dunn. "She brings a wealth of swimming knowledge to our team, especially in the state of Colorado with her familiarity of the high schools and club programs. I am excited to have someone with her experience and passion for the sport join the Bear family, along with her husband, Eric and daughter, Elizabeth."
RACHAEL MULLEN ›› ASSISTANT COACH
Rachael Mullen was named the Assistant Swimming Coach, at Northern Colorado in June, 2016.
Mullen came to the Bears from DePauw University in Indiana where she served as the assistant women's swim coach.
In the one season she spent with the Tigers, Mullen helped the team to a third place finish at the North Carolina Athletic Conference (NCAC), and qualified six swimmers for the 2016 NCAA Division III Championships.
Mullen also helped guide the team to break 10 program records and three NCAC records. She also coached the 2016 NCAC Swimmer of the Year, DePauw's Angela Newlon.
Event Date(s): 07/10/2017 – 07/14/2017
| | |
| --- | --- |
| Price: | $450.00* | Day Camper |
| Price: | $425.00 | Day Camper | $25.00 Discount For Any Group of 10+ Campers From Same Team |
| Price: | $575.00* | Residential (Overnight) Camper |
| Price: | $550.00 | Residential (Overnight) Camper | $25.00 Discount For Any Group of 10+ Campers From Same Team |
What should campers bring to camp?
All Campers:
Goggles
Cap
Swimsuit
Snorkel → Will be available for purchase at the camp store.
Kickboard → Will be available for purchase at the camp store.
Towel
Water Bottle
Sunscreen
Tennis Shoes & Clothes Appropriate For Outdoor Play
Cash → For items at the camp store
Overnight Campers → In Addition To Above List:
Twin Sheets, Blanket or Sleeping Bag & Pillow
Toiletry Items
Snacks
The rooms do not have AC so a fan is recommended.
When do campers check-in?
Check-In → 5:00pm on Monday at TBD Location
Check-Out → 10:00am on Friday at Butler Hancock Pool
What if campers are flying?
Transportation to and from DIA will be available for campers for an additional charge of $100 round trip. Please schedule flights to arrive between 2:00pm-3:00pm on Monday and to leave no earlier than 1:00pm on Friday. If campers arrive earlier than 2:00pm on Monday there will be an additional $10 per hour supervision fee. Please send flight itineraries to Rachael Mullen at
rachael.mullen@unco.edu
.
What forms need to be signed?
A signed copy of the medical release, liability waiver and code of conduct are required for each camper.  Forms coming soon.
Where do the overnight campers stay?
Campers will be staying in Harrison Hall on the UNC Campus. The swimming sessions will take place in the Butler-Hancock pool and activities will be held around the campus.
What is the camp refund policy?
All camp payments are final. Camp dates can be switched up until 7 days before the start of camp. If a camper is unable to attend, a credit will be applied to his or her account for the following summer
Are parents invited to the camp sessions?
We invite parents to join us for our orientation meeting after the 5:00pm check-in on Monday from 5:45pm-6:15pm. We also welcome parents to observe the pool sessions (from the bleachers). Parents are also welcome to join us for two presentations that will be given throughout the week, details coming soon.
When do commuter swimmers check in and out each day?
Commuter swimmers will join the other campers for check-in on Monday at 5:00pm.  They are invited to stay until 8:00pm for team building activities and dinner. For the remainder of camp, commuters will check in at Butler Hancock pool at 8:00am and check-out at after dinner each evening (exact location and time TBD). Final check-out is 10:00am on Friday.
Who can we contact for additional questions?
For additional questions or concerns please contact Lisa Ebeling at
lisa.ebeling@unco.edu
. Be sure to check your e mail regularly as that will be our primary form of communication.