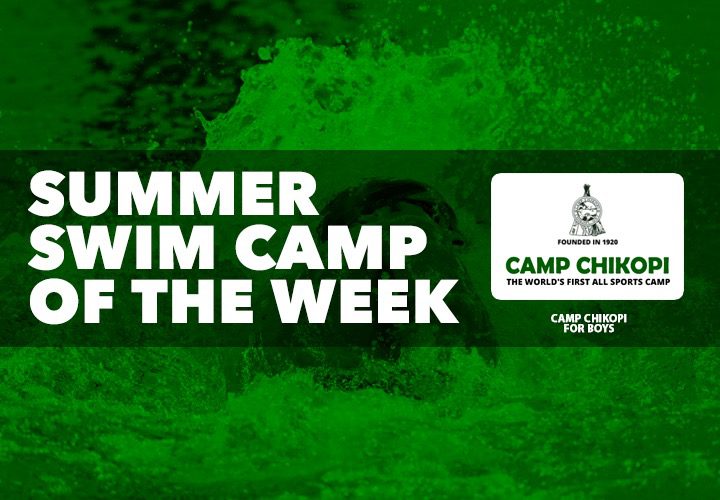 The Wilderness Experience
Camp Chikopi is a unique mix of a traditional and competitive sports camp. We are renowned for being the first swim camp and the oldest competitive sports camp in the world. Ranked as one of the best boys camps in Ontario, we offer over 30 land, water and specialized sports and activities including open water swimming, triathlon, war canoe and canoe tripping.
Campers range from boys who just want to have fun playing sports while being outdoors to those who are gifted athletes. We have programs to fit all needs and fulfill their summer goals. Chikopi is extremely proud of its emphasis on diversity and inclusiveness. We support many nationalities, languages and customs at Chikopi. Attending our camp is an excellent opportunity for boys to be technology-free and immersed in a variety of cultures. Our wilderness location and rustic setting add to the extraordinary experience a summer at Chikopi provides.
The Swim Program
Camp Chikopi's competitive swimming program focuses on individual development. Emphasis is on fundamentals: drills, starts and turns. Through instruction and conditioning, each camper's physical and mental conditioning improves and translates to success in the pool.
The program revolves around the principles below.
North Bay Triathlon: July 1st
Paintball – Day Trip: July 9th
Niagara Falls – Day Trip: July 30th
Barrie Triathlon – Overnight Trip: August 12th
---
Contact Information
Phone: Summer Office (705) 387-3811
E-mail: campchikopi@aol.com
Fax: (705) 387-4747
Youtube Channel: Camp Chikopi
Facebook Page: Camp Chikopi
Twitter: @CChikopi
Mailing Address: Camp Chikopi
373 Chikopi Road
Magnetawan, ON, P0A 1P0 CANADA