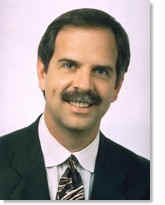 By Tito Morales
LOS ANGELES, July 27. THE comparisons started trickling in even before the 2004 U.S. Olympic Trials had concluded.
As Michael Phelps, Brendan Hansen, Aaron Piersol, Ian Crocker and company were putting the finishing touches on an amazing string of performances, some in attendance had actually begun to suggest the unthinkable — that the talent and depth of this year's men's team might just be comparable to that of the 1976 squad.
There is, of course, something to be said about getting caught up in the heat of the moment. Still, though, such an analogy is an awful big pill to swallow. No matter how boiling hot the pool water seemed to be in Long Beach.
"It's a little bit like comparing apples to oranges," John Naber remarked recently. "Only two Americans get to race in each individual event in Athens. We had three."
Naber, who won four gold medals in Montreal, was an integral cog on that 1976 team. And given his vantage point as master of ceremonies for the recent Trials, it's clear that he has a unique perspective on the similarities between the two teams.
But he's reluctant to engage in a grading game of this year's talented edition before they've even mounted the blocks for their first heat in Athens. He prefers, instead, simply to reflect back upon what many believe was the finest collection of competitive swimmers in history — and let others draw their own conclusions.
Long Beach Revisited
Curiously, the Trials in 1976 were also staged in Long Beach, albeit down the coast at historic Belmont Shores.
"The Trials were a real barn burner of a meet," Naber recalls, "beginning with that 400 meter freestyle which everybody still refers to as one of the most exciting Olympic Trials races of all-time."
Naber describes how, when seven pairs of feet hit the wall for the last turn virtually in unison and the natatorium walls shook from all the boisterous cheering, the tone was set for an extremely heated week of competition.
"Once the race was over, there was a real sense of 'I've really done something here today,'" Naber says. "'I made the team — but look what I had to beat to get there.' I think there was a great deal of that going on."
The Americans used the grueling, cut-throat Trials as a springboard for Montreal.
"We went from Long Beach directly to the training camp," Naber says. "If you didn't bring your passport to the Trials, you missed the bus."
The men's team took off for Canton, Ohio and the women's team was sent to West Point.
"There was a sense that once we made the team our main competition was going to come from within," recalls Naber. "And the very first night there was a little tension in the dining room."
Athletes who had gone to the Trials with a kill-or-be-killed attitude just to earn a spot on the team were now faced with the prospects of breaking bread with many of the same competitors they'd just tried to demolish in the water.
It took no less a personnage than the late James "Doc" Counsilman, the men's head coach, to set things straight. Counsilman rose from his seat and calmly explained that he had some ambitious goals for the team — as a group.
"He dared us to win every race," Naber says. "He dared us to win more medals than the rest of the world combined. He dared us to win more medals than the rest of the U.S. Olympic teams in the other sports combined…"
It was a stroke of brilliance on Counsilman's part, really, because his words magically transformed a roomful of fiery individuals into bona fide teammates who rolled up their sleeves to go to work toward a common goal.
An Almost Perfect Storm
The 1927 New York Yankees in baseball, the 1972 Miami Dolphins in football, the 1976 U.S. Olympic Men's swim team…
Rarely has sport witnessed such overwhelming displays of dominance at the highest levels of competition.
"We honestly thought that we could win every race, and we got very close," says Naber, who would go on to sweep both backstrokes and earn two relay golds. "The general feeling was that 'If I can't do it, I sure hope my teammate can.'"
Of the eleven individual men's events contested in Montreal, Americans took home an unprecedented ten gold medals; of those, nine were captured in world record time.
Of the 33 total individual medals awarded, the U.S. men's team collected an astonishing 25 — or 76 percent.
The Americans completely outclassed the competition in the only two relays contested, the 4 x 100-m medley and the 4 x 200-m freestyle. Both events, again, were won in world record time.
"The way I like to phrase it is that in 13 races we were unable to win one gold, one silver, and six bronzes," Naber says.
It was the 200-m butterfly that got the ball rolling, and after that the Americans never looked back.
"Mike Bruner was America's first individual gold medalist, and we went one-two-three," recalls Naber, adding that pre-race favorite and then world record holder Roger Pyttel from East Germany was simply overwhelmed. "It was the first of four sweeps. And once we swept an event, we started strutting our stuff pretty strongly."
The U.S. team's performance was so other-worldly, in fact, that it surely served as the catalyst for the ensuing rule change which limited each country to only two athletes per event.
This is the legacy with which every U.S. Olympic swimming team has had to contend ever since. And this is what the Athens-bound team will be up against if it truly wants to measure up as one of history's greatest.
Apples, Oranges and Medals
As Naber correctly asserts, it is difficult to compare teams from different eras. The swimming landscape is vastly different now than it was 28 years ago, and there is a much larger assortment of national teams that can now field possible medal winners.
Still, though, there's little or no harm in sometimes engaging in some conjecture every now and then.
Even eliminating all the individual bronze medals earned in Montreal by the 1976 team — in effect, reducing the squad by one-third to create a more level playing field — the 2004 team still has its work cut out for it.
In 1976 there were 22 total gold and silver medals on the table, and the Americans scooped up 20 of them. That's a whopping 91%.
It's a given that had there been three relay events in 1976, the U.S. team would have earned yet another gold. In fact, the team as a whole was so deep that in the 4 x 200-m freestyle relay, the alternate team actually broke the world record in the morning preliminaries. Hours later, these swimmers watched in disbelief as their higher profile teammates lowered the mark by another seven seconds in the finals.
There is a possibility that the 2004 team might prevail in all of the relays, but it's certainly by no means the slam dunk it was in 1976.
Interestingly, one thing that both teams have in common is the make-up of their medley relays. The 1976 team's 4 x 100-m medley team consisted of three world record holders in their respective 100 meter individual events — Naber, John Hencken, and Jim Montgomery. The odd man out, butterflier Matt Vogel, was certainly no slouch as he won the gold medal in his specialty, only 8-hundredths of a second off Mark Spitz's world record.
As it is shaping up so far, the 2004 medley relay is also comprised of three world record holders (Piersol, Hansen, and Crocker). And Jason Lezak, like Vogel, is at or near the top of his game as he set the American record in the 100-m freestyle at the Trials, becoming the second-fastest man in history.
For many in the swimming community, and for Naber, the verdict is still very much out.
"I'm not saying that this team is not as good as the '76 team," Naber says. "I'm just saying that right now it's hard to measure them."
By the end of the summer, though, we'll know for sure.