View European Champs Entry Lists: Sarah Sjostrom Focused on Sprints; Kristof Milak Eyeing Sub-1:50 in 200 Butterfly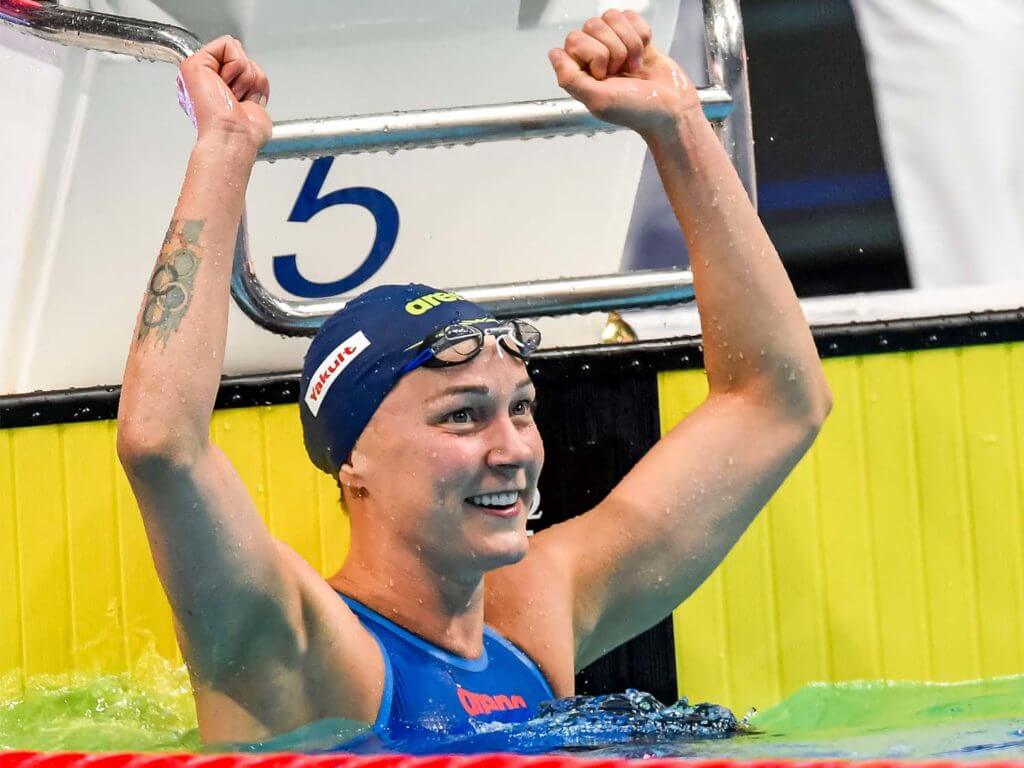 Left Sidebar
European Championships Entry Lists: Sarah Sjostrom Focused on Sprints; Kristof Milak Eyeing Sub-1:50 in 200 Butterfly
The entry lists for the European Championships, which begin in Rome on Thursday, feature some of the biggest names in the sport chasing continental titles. Sweden's Sarah Sjostrom is slated to contest just two individual events, the 50-meter freestyle and 50 butterfly. That limited schedule means Sjostrom has decided to pass on the 100 freestyle and 100 butterfly, events which figure to return to her program on the way to the 2024 Olympic Games in Paris.
The headliners on the men's side are Hungary's Kristof Milak and Romania's David Popovici. Milak will contest his prime events, the 100 butterfly and 200 butterfly, and will also race the 100 freestyle and 200 freestyle. Milak won gold in the 200 butterfly at the recent World Championships, lowering his world record in the event to 1:50.34. As for Popovici, the 17-year-old has adjusted his scheduled slightly. While Popovici will go after titles in the 100 freestyle and 200 freestyle, where he is the reigning world champ, he has decided to replace the 50 freestyle with the 400 free.
Hungarian Katinka Hosszu will try to add to her European Champs medal tally as the top seed in the 200 individual medley and 400 individual medley. Hosszu has won 24 medals during her career at Euros, including five golds in the 200 IM and five straight in the 400 IM.
Coming off a strong showing at the World Championships and racing on home soil, Italy is fielding a stacked roster. The likes of Thomas Ceccon, Gregorio Paltrinieri, Simona Quadarella and Benedetta Pilato will lead the host nation into action at the Foro Italico. Ceccon won gold at Worlds in the 100 backstroke, where he set a world record of 51.60.