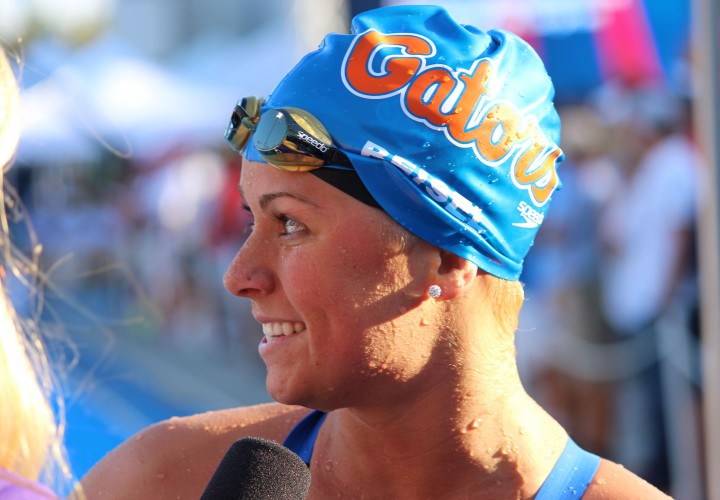 Photo Courtesy: Griffin Scott
Elizabeth Beisel sat down with her local Rhode Island news station, WJAR NBC10, on Facebook Live and talked about the summer ahead.
Beisel went home to celebrate her brother's college graduation, and answered some viewer questions while she was in town.
She reported that she is still enjoying the journey, despite training more now than ever before– six to seven hours a day. This summer Beisel is still hoping to complete the trifecta of Olympic medals, seeking her missing gold.
Her mom was even in the studio as she discussed how wonderful her family's support has been to her career.
Fans asked about the 23 year old's biggest competition, pre-race rituals, and advice to parents of young athletes.
Watch the full video below: