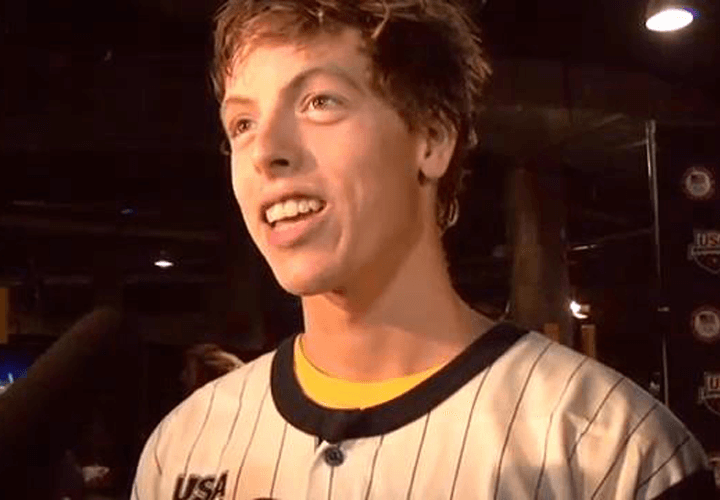 In this Morning Swim Show episode, we talk with Connor Jaeger  after the conclusion of the men's 1500M freestyle final at the 2012 USA Swimming Olympic Trials, where he placed second and earned a spot on the U.S. Olympic team.
After poking fun at the fact that Jaeger managed to count the correct number of laps in the final, he miscounted in the heats, Jaeger is asked to discuss what is going through his mind whilst racing, particularly when the competition goes out fast. Jaeger says that he just sticks to his own race plan, if the others want to go out fast, he lets them and then he tries to catch them at the end. He went on to say that his plan fortunately paid off today.
When Jaeger was asked about the roll his training partners played on his results, Jeager said "they believed in me sometimes more than I believed in myself throughout the year." Mentioning the awesome training environment created at training and how without them he didn't think he would be in the position he is in now.
Lastly, Jeager revealed what he was going to do between now and the Olympics to be competitive with Sun Yang, the world record holder in the 1500M freestyle at that time (still to this day). Jeager said all that he planned to do from now until then was follow the advice of his coaches, and trust in the process.
Revisit this 2012 Olympic Trial interview from the SwimmingWorld.TV video Vault.

Jaeger went on to place 6th in the 1500M freestyle at the 2012 London Olympic games.
The Morning Swim Show went into the SwimmingWorld.TV vault to relive some of the great interviews from the 2012 USA Olympic Swimming Trials. You can watch all 223 athlete interviews by visiting our 2016 Olympic Trial landing page.
Click Here To Learn More About Connor Jaeger
Special thanks to FINIS for sponsoring the Morning Swim Show's interview segments. Visit FINIS to learn more about their innovative products for aquatic athletes.