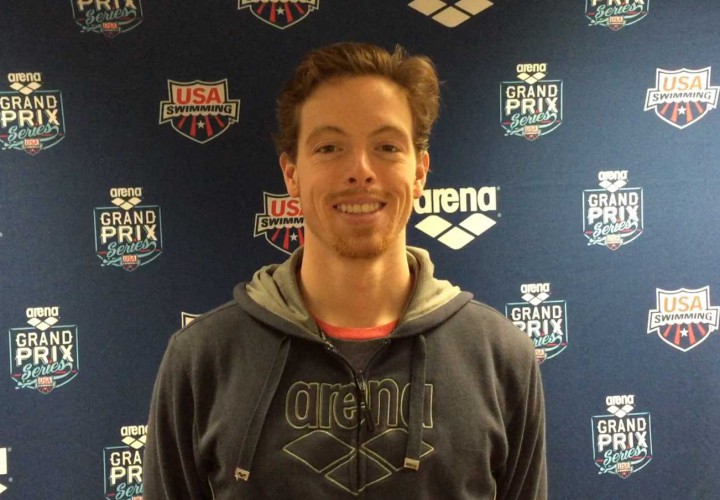 Arena Grand Prix – Minneapolis editorial coverage is proudly sponsored by Arena USA. Visit ArenaUSA.com for more information on our sponsor. For all the latest coverage, check out our event coverage page.
MINNESOTA – Connor Jaeger swam just his third in-season 1650-yard free with his win tonight at the Arena Grand Prix in Minnesota.
Jaeger talked with Swimming World about the specific mindset it takes for someone to swim a competitive 1650.
Jaeger also explained how tonight felt a bit different since he had rarely swum a 1650 truly in-season.  His previous two in-season swims took place at a mid-season meet designed to get an NCAA A cut, so there was some rest involved.