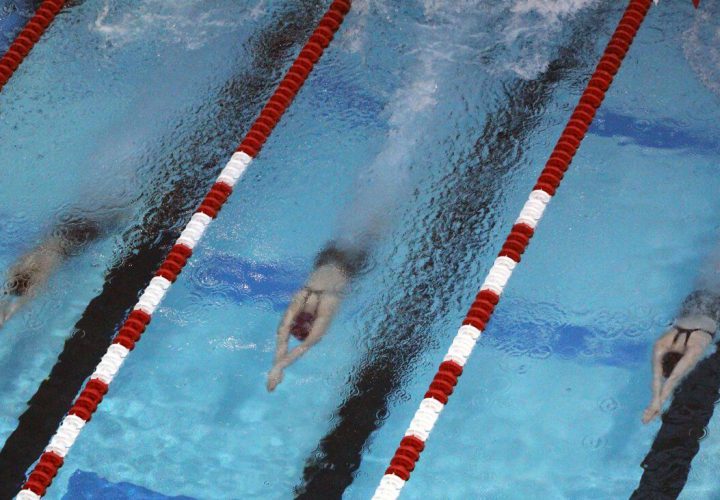 Clovis Swim Club's Claire Tuggle broke yet another 11-12 National Age Group record at the 2017 NCSA Junior National Championships in Orlando, Florida.
After breaking the 200 freestyle record twice yesterday, the 12 year old broke the 500 freestyle record in tonight's final. Her time of 4:49.32 was just below the previous mark of 4:49.51, which was set by Cynthia Woodhead in 1977.
Tuggle is only the third 11-12 year old girl to ever dip below the 4:50 mark. The first was Woodhead. The other is two-time Olympian Chloe Sutton, who went 4:49.81 in 2005.
Yesterday Tuggle set the National Age Group record twice in the 200 freestyle, swimming a time of 1:47.71 at finals. She also holds National Age Group records in the 10&Under 200 freestyle SCY (1:58.20), 500 freestyle SCY (5:13.74), and 400 freestyle LCM (4:37.41).