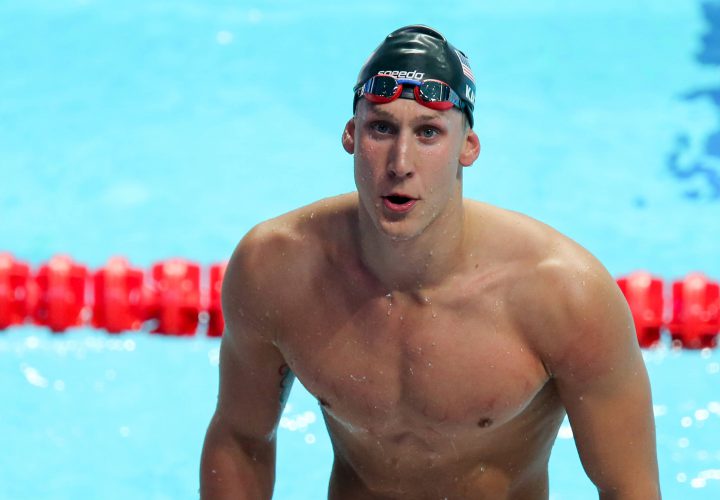 Men's 400 IM
Chase Kalisz of the United States has already captured gold in the men's 200 IM in Budapest, and he will go for the IM sweep in the 400-meter distance after qualifying first out of prelims with the only time under 4:10.
Kalisz checked in at 4:09.79, about three seconds off his season-best time of 4:06.99. He was followed closely by Great Britain's Max Litchfield, looking for his first major international medal after finishing fourth in the 200 IM. Litchfield touched in 4:10.57.
Hungary's David Verraszto rode a partisan crowd to the third seed, as he touched in 4:11.89, and two-time defending champion Daiya Seto of Japan finished exactly one second back in 4:12.89, good for the fourth overall seed.
Brazil's Brandon Almeida took sixth in 4:13.13, while American Jay Litherland out-dueled Japan's Kosuke Hagino for second place behind Verraszto in their heat, 4:13.95 to 4:14.15. Hagino, the defending Olympic gold medalist in the event, qualified seventh for the final.
Slovakia's Richard Nagy qualified eighth in 4:!5.69.