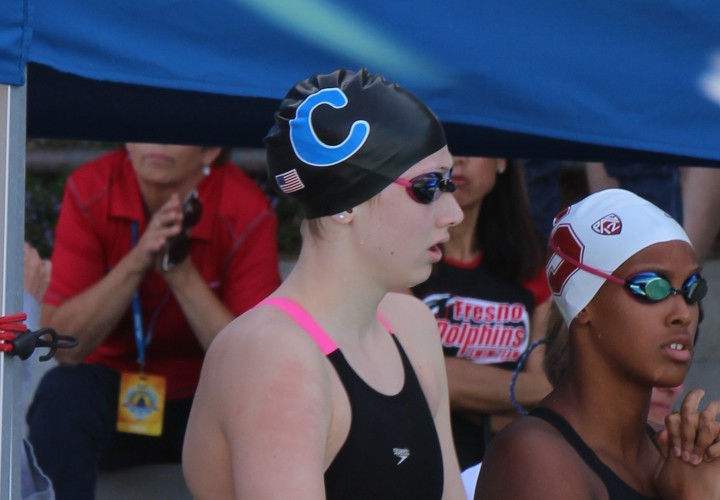 Editorial coverage for U.S. Junior Nationals proudly sponsored by Q Swimwear!
IRVINE, California, July 31. THE Carmel girls not only smashed the meet record in the women's 400-meter free relay, the team also took down the 15-18 National Age Group record in the event at the USA Swimming Junior Nationals.
Carmel put up a sizzling time of 3:44.88 to set the meet record and NAG record.
Splits:
Rachael Hayden: 57.37
Veronica Burchill: 56.06
Claire Adams: 56.23
Amy Bilquist: 55.22
That time wiped out the meet record of 3:45.58 set by SwimMAC a year ago, but also took down a Missy Franklin-anchored 2010 national age group record.  The team of Caroline Piehl, Kelly Naze, Jordan Mattern and Franklin had set the mark with a 3:45.50 in 2010.
Here are the Colorado Stars' splits:
Piehl: 56.98
Naze: 56.61
Mattern: 57.14
Franklin: 54.77
With their 3:45.50, they took third in the women's 400-meter free relay behind loaded teams from California and Palo Alto Stanford at the 2010 U.S. Long Course Nationals here in Irvine.