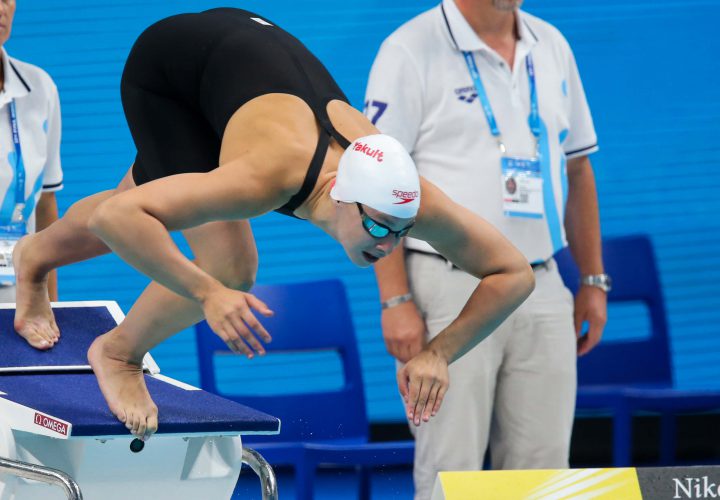 Mixed 400 Medley Relay
A handful of notable splits came out of the mixed medley relays this evening. Canada ultimately won the gold between the quartet of Taylor Ruck, Gabe Mastromatteo, Penny Oleksiak and Rusian Gaziev. USA's Regan Smith, Reece Whitley, Nicolas Albiero and Grace Ariola were close behind in 3:46.80.
Smith led off the race in a blazing 58.95 100 back, .16 faster than her meet record performance earlier in the night. Whitley then dipped under the 1:00 mark on the breaststroke leg, but Canada's Oleksiak made a huge difference in the fly leg. Her 56.98 split put Gaziev in striking distance of Ariola.
Russia rounded out the podium in 3:48.32 between Polina Egorova, Evengii Somov, Egor Kuimov and Vasillissa Buinaia.
Swimming World Radio
Taylor Ruck, Gabe Mastromatteo, Ruslan Gaziev, Canada
---