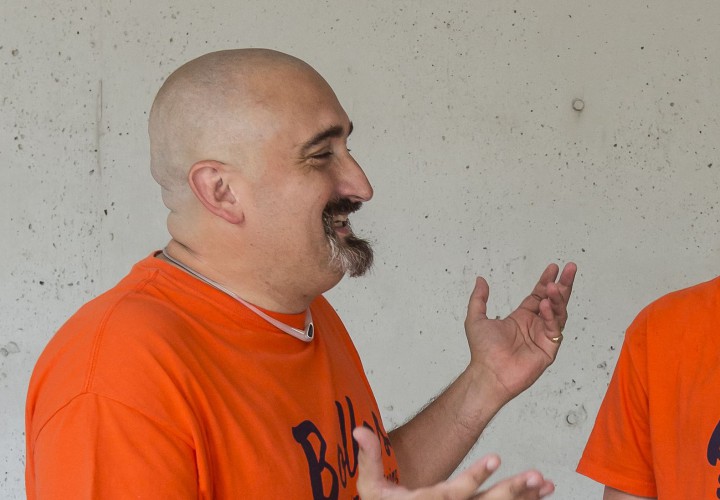 Agon is the proud sponsor of all high school coverage (recruiting, results, state championships, etc.) on SwimmingWorld.com. For more information about Agon, visit their website Agonswim.com.
Photo Courtesy: Peter H. Bick
JACKSONVILLE РSergio Lopez Miro, the head coach at The Bolles School, has signed a five-year contract with the Singapore to take over as the head coach of its national team.   Officially, he's been hired as the head high performance coach of the Singapore Swimming Association and advisor of the Singapore Sports Institute.
"I am very excited with this new adventure for my family and for me," Lopez told Swimming World. "At the same time, I feel sad to leave such a great place like Bolles. I feel these past seven-plus years I have grown as a person, father and coach. I have so much to be thankful to the  swimmers, parents and coaches for believing in my thought process and helping establish a great club and high school situation."
There's little doubt that Lopez's tutelage of Singapore swimming's young star Joseph Schooling at Bolles was a big part of the opportunity.  Not to mention that Lopez has been working with Singapore legend Li Tao at Bolles.
This past summer, Singapore-native Schooling won a silver medal at the Commonwealth Games in the 100-meter fly and also captured the Asian Games title in the event as well. That led to Schooling winning $370,000 from the national federation, an award that has been deemed NCAA compliant.
Lopez has had a long international history in the sport. He won a bronze medal in the 1988 Olympics for Spain, and also swam collegiately at Indiana University.  He later served as the head coach at West Virginia before taking over at The Bolles School and producing some of the most amazing high school talent seen in this country.  No one will forget 2012 when his high school squad obliterated all three of the high school relay records in a single meet, including an audacious 2:54.43 from Ryan Murphy, Santo Condorelli, Josh Booth and Schooling in the 400-yard free relay that may stand for a long time.  Considering just breaking 3:00 was the holy grail of boys high school sprinting, that 2:54 is going to be a big mountain to climb.
Lopez also coached Caeleb Dressel to become one of the fastest high school sprinters of all time. Dressel still owns the national high school record in the 50-yard free with a 19.29 from 2013.