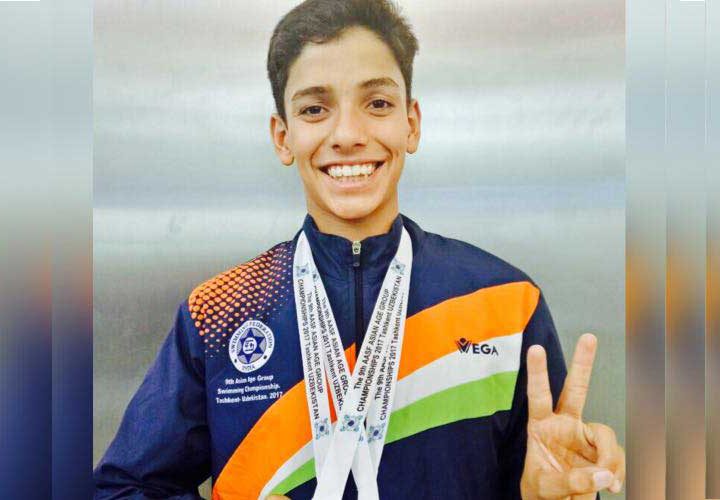 Aryan (Visu) Nehra won 2 bronze medals at the recent Asian age group championships in Tashkent, Uzbekistan against some of the best junior swimmers in Asia in the 800m and 1500m freestyle. The fact that he is only 13 and racing against 14 year olds shows he has a big future ahead of him," said Head Swim Coach Colin Braund.  Nehra has only been in the British International School Phuket (BISP) Swimming Academy program for 6 months and in this time, he has proven to have developed a strong character and determination to succeed.
Click here to read more Swimming World news about the BISP Swim Academy
Follow BISP's progress on the team's Facebook page: www.facebook.com/swimphuket. For more information about the BISP JSA Swim Academy, visit www.bisphuket.ac.th/bisp-jsa-swim-academy or contact Head Coach Simon Jones at: aquatics@bisphuket.ac.th
The above article is a press release submitted to Swimming World. To reach our audience, contact us at newsmaster@swimmingworld.com.