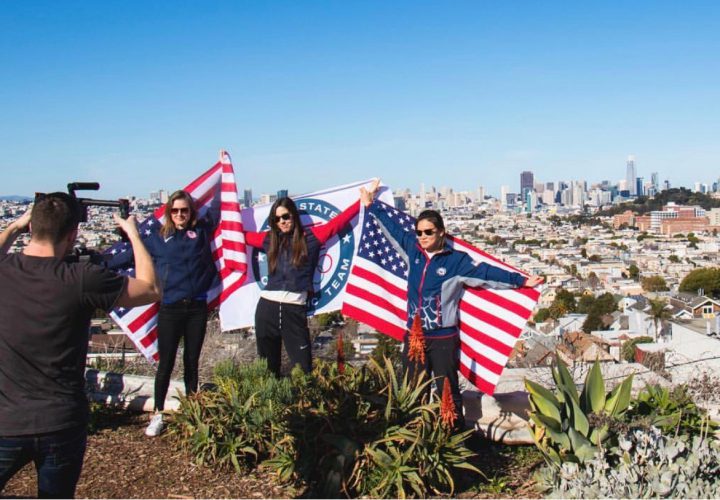 Photo Courtesy: Colin Babcock
On March 10, teams of four will compete in the "BigsMacDown" in San Francisco, an event which the co-founders describe as a "burger-eating pageant." U.S. Olympic medalists Elizabeth Beisel and Maya DiRado will be among eight swimmers competing.
Beisel and DiRado will join with former Stanford swimmers Felicia Lee and Andie Taylor on the "Breakfast of Champions relay." The four will comprise Team Fast and McFlurry-ous. "Each girl will eat a McDonald's breakfast item as fast as possible and the fastest relay to finish will be crowned champion."
Check out a hype video the team put out.
Four former Stanford men's swimmers, David Nolan, Drew Cosgarea, Mike Carter and Thomas Stephens, will have a relay team for a different event, "McDay in the Life." "Each competitor will eat a single food item that spans from breakfast to lunch to dinner to desert."
Former Stanford swimmers Chad LaTourette and Bryan Offutt will provide their version of "color commentary" for the event, while Notre Dame alums Frank Dyer and Emma Reaney host the event. The two founders described the BigsMacDown in the video below.
The duo hopes to raise $10,000 or more from the event to donate proceeds to the San Francisco-Marin Food Bank. As of Feb. 14, $1200 had been collected. Anyone can donate to the cause by clicking here.