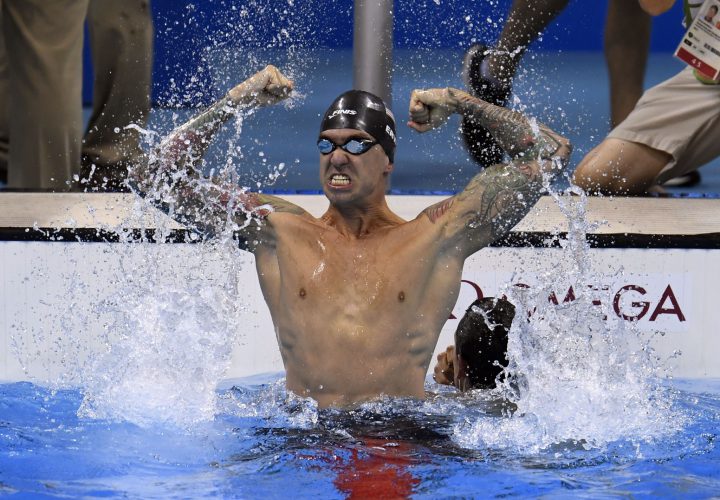 Photo Courtesy: Robert Hanashiro-USA TODAY Sports

Editorial Coverage Sponsored By FINIS
Men's 50 Free FINAL:
Sixteen years after tying for gold in the men's 50 free with Gary Hall Jr., Anthony Ervin of the USA is back and has splashed and dashed his way to gold once again. Ervin won gold in the men's 50 free for the first time since Hall won back in 2004.
The splash and dash is famous for it's unpredictable results and when the men dove in for the final everyone knew it could be anyone's game. Florent Manaudou of France was quick off the blocks but Ervin and Nathan Adrian of the USA were close behind. Ervin drove into the wall with a strong kick, out-touching Manaudou 21.40 to 21.41.
Adrian posted a close third with a final time of 21.49 to pick up the bronze.
Great Britain's Ben Proud finished fourth overall with a time of 21.68, while Ukraine's Andrii Govorov was fifth with a 21.74.
Hometown favorite Bruno Fratus and South Africa's Bradley Tandy tied for sixth with matching 21.79s.
Lithuania's Simonas Bilis was eighth with a 22.08.
Full results are available here.