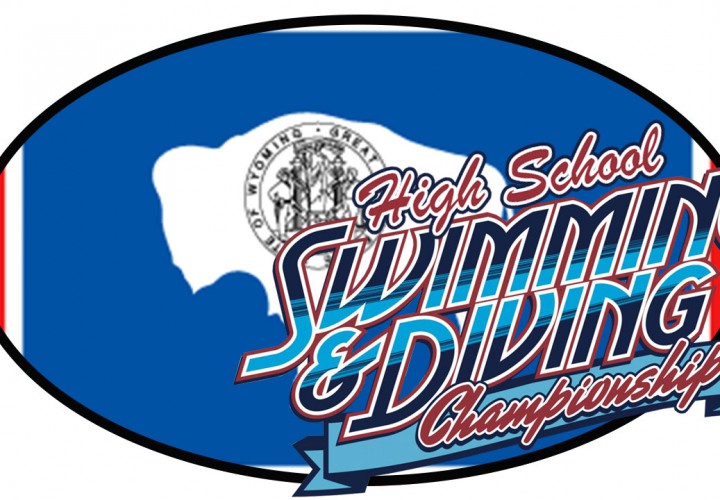 Photo Courtesy: Swimming World
Agon is the proud sponsor of all high school coverage (recruiting, results, state championships, etc.) on SwimmingWorld.com. For more information about Agon, visit their website Agonswim.com.
The state of Wyoming held its girls high school state meet this past weekend for both the 3A and the 4A districts.
3A Girls:
The girls of Jackson Hole high school gathered an astounding 337 points to win the meet, while Worland high school collected 194 points for second. Third went to Lander high school and their 178 points.
Worland's Saydria Russell and Jackson Hole's Hannah Clancy battled for fist in the 200-yard free. Russell succeeded in getting her hand to the wall first, stopping the clock at 2:02.16 over Clancy's 2:02.28.
Amanda Tracy of Powell finished ahead of the competition in the 200-yard IM with a time of 2:15.78. Tracy would collect a second win later in the meet in the 100-yard free with a time of 54.28. Ellyse Russell of Worland finished second in the 100 free with a time of 55.70, while third went to Abbie Shockley of Jackson Hole and her time of 56.41.
E. Russell got her win in the 50-yard free. Not only did she finish first with a 25.17, but she was the only freshman among a heat of upper classmen. Jackson Hole's Alanna DeMuro finished second with a time of 25.25, while third went to Shockley.
Miranda Williams of Cody high school grabbed first in the 100-yard breaststroke with a 1:10.46. Powell's Caitlyn Mnor was second with a time of 1:12.96, while Worland's Julie Warren rounded out the top three with a time of 1:13.39.
Other winners include:
100 Fly– Alanna DeMura (58.91)
500 Free– Rylan Tepe (5:31.74)
100 Back– Hannah Clancy (1:01.10)
1-Meter Diving– Rachel Ablondi (303.20)
4A Girls:
Campbell County high school claimed the win after collecting a whopping 378 points. Laramie high school finished second overall with a total of 272 points. Sheridan high school rounded out the top three with a total of 188 points.
Sheridan's Molly Green turned in a quick 1:55.95 to win the 200-yard free. Campbell's Rylie Pilon touched the wall at 1:56.62 for second, while third went to Laramie's Maggie Clarkin and her time of 1:58.88.
Green battled for the top spot in the 500-yard free as well, but was out-touched by .07 seconds by Rebecka Anderson of Rock Springs high school. Anderson stopped the clock with a 5:16.56 over Green's 5:16.63.
A large majority of Campbell's points is probably due to the fact that they had an astonishing four people not only make the final heat, but finish as the top four. Senior Annie Waldum led the group to the finish posting a final time of 1:04.21. Jenny Holwell stuck with her and finished with a time of 1:04.85. Shaylee Ochsner (1:08.91) and Katie Carsrud (1:10.00) rounded out the top four.
Campbell teammates Sami Carsrud and Holwell kept it close in the 50-yard free. Carsrud clinched the win with a final time of 23.38 over Holwell's 24.32.
S. Carsrud collected her second win in the 100 fly, posting a final time of 57.36. Avery Otto finished second overall with a time of 59.99, while Campbell's Taylor Balducci turned in a final time of 1:00.91 for third.
Other Winners:
200 IM– Annie Waldum (2:10.82)
Diving– Ryleigh Kobbe (424.00)
100 Free– Samantha Geyer (52.42)
100 back– Rebecka Anderson (59.87)