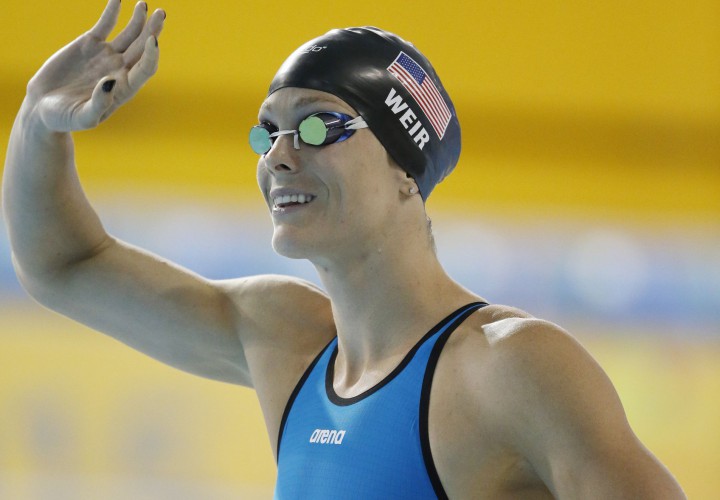 Photo Courtesy: Erich Schlegel/USA Today Sports Images
Amanda Weir finished second in the 50 free at Nationals on Saturday, and she bettered that this evening with a National title-winning performance in the 100 free. Weir clocked 54.24 to edge Allison Schmitt by just a tenth of a second, as Schmitt came in at 54.34. The two improved to fifth and sixth, respectively, among Americans this year.
After the race, Weir spoke about how she bounced back after a rough meet at the Pan American Games. She explained what has changed in her taper process as she has gotten older but how her training still remains the same. Weir also spoke about how training with high school-age swimmers keeps her refreshed and motivated to continue to train.