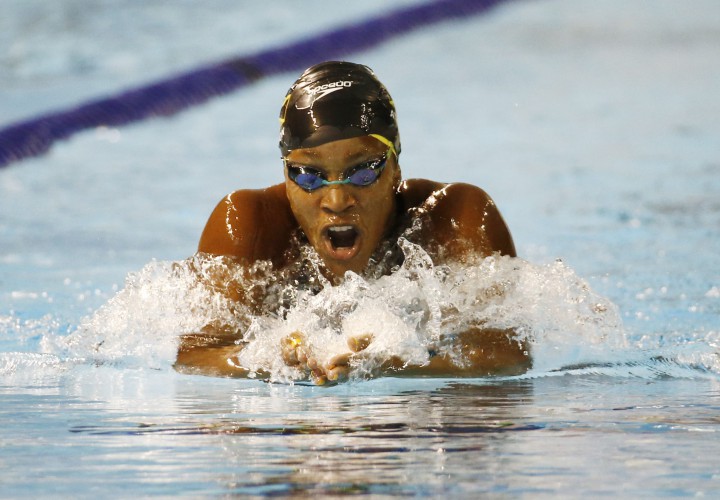 Photo Courtesy: Rob Schumacher/USA Today Sports Images
Jamaica's Alia Atkinson edged out the USA's Lilly King in the second semifinal of the women's 50 breast at the Short Course World Championships.
Atkinson posted the top time with a 29.09, well off her own world record of 28.64 set in October in Tokyo, while King's time of 29.17 improved her to fifth all-time in the event. King broke Katie Meili's American record of 29.37 in the process.
Another American, Molly Hannis, qualified third in 29.88, rounding out the sub-30-second performers.
Finland's Jenna Laukkanen finished fourth in 30.06, ahead of Belgium's Fanny Lecluyse (30.17), Australia's Jessica Hansen (30.22), Russia's Natalia Ivaneeva (30.30) and Norway's Susann Bjornsen (30.33).