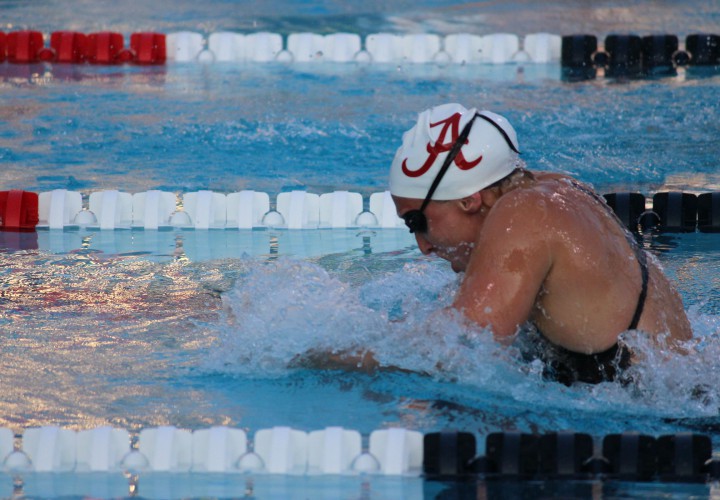 Photo Courtesy: Griffin Scott
Editorial content for the NCAA Division I Championships is sponsored by Nike Swim. For full Swimming World coverage, check out our coverage page.
GREENSBORO- Alabama senior Kaylin Burchell was out-touched by .06 in one of the most bunched up races of 2015 NCAAs, the 100 breaststroke. She swam to a best time of 58.3, but the night after day two of the meet was a long one for Burchell. Despite being up much of the night with food poisoning, she swam to a 5th place finish and another best time in the 200 breaststroke on the final night of NCAAs.
She talked to Swimming World about her jump from 7th last year to 2nd this season in the 100, the coaching transition during her collegiate career at Alabama, and why she has not yet decided whether to train through 2016.