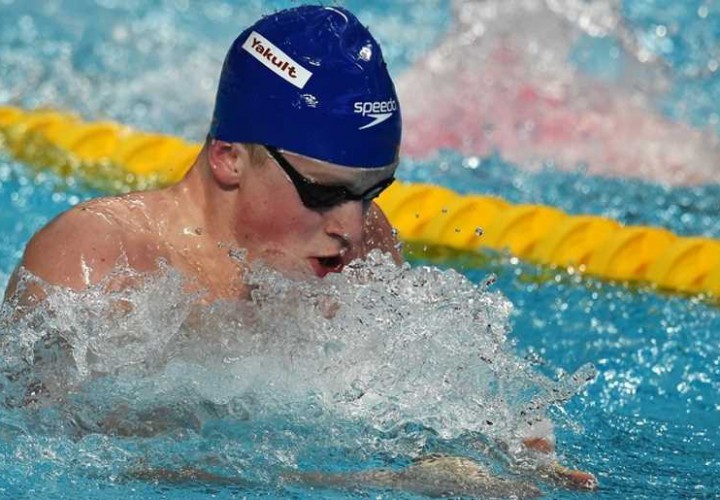 Photo Courtesy: R-Sport / MIA Rossiya Segodnya
World record holder Adam Peaty moved to first in the world this year with his 26.93 in this morning's prelims of the 50 breaststroke at the 2016 European Championships. He had been third in the world rankings with his 27.21 from British Championships.
Peter John Stevens of Slovenia turned in a 27.32 to return to tonight's semifinals as the second seed. That time also moves him to sixth in the world this year. Italy's Andrea Toniato stopped the clock in 27.37 for third.