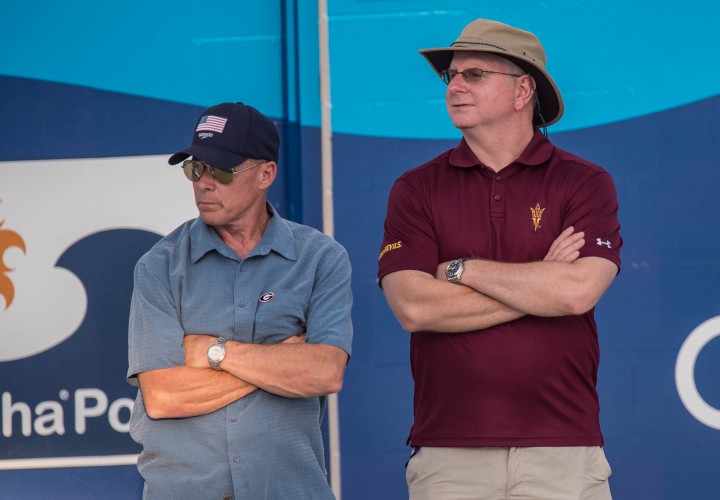 Photo Courtesy: Peter Bick
The 107 athletes that were named to the USA Swimming national team were coached by 66 men and women who will be a part of the prestigious roster of National Team Coaches.
USA Swimming released the list of coaches in conjunction with the release of the names of the national team swimmers. Some of the coaches have already reached legendary status. Others are making their mark in the sport this year by getting one or more athletes into the top six in their respective events among Americans.
The swimmers aren't the only ones who get rewards for being a part of the national team. The coaches will be a part of regular National Team Coaches Seminar, one of the most prestigious gatherings of coaches that takes place anywhere in the world. Some will get financial incentives, if their athlete(s) placed in the top three in an individual Olympic event at this year's world championships.
The coaches — 63 men and four women — listed below were the personal coaches of the athletes on the national team. According to the definition set by USA Swimming, these coaches worked directly with the athletes in their training and meet preparation.
2015-2016 USA Swimming National Team Coaches
[table "" not found /]