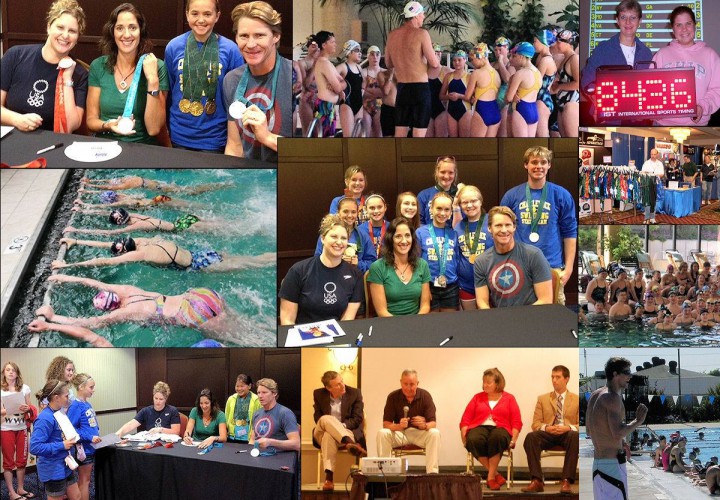 Here's six reasons why you definitely need to attend the Eastern States Swim Clinic on October 18-19.
1) Listen and learn from the coaches and athletes in this elite line-up!
Dave Durden: '04 Olympic Coach, Head Coach UC Berkeley Men, 3 time NCAA Champs
Greg Meehan: Head Coach Stanford Women
Jim Richardson: 2 time NCAA Coach of the Year, Former Head Coach U of Michigan Women
Alan Goldberg: Applied Sports Psychologist & Author
Allison Schmitt: 2 Time Olympian '12 & '08, 3 Gold, 2 Silver, 1 Bronze, World & American Record Holder
Tyler Clary: Olympic Gold medalist '12, American Record Holder & NCAA Record Holder
Dana Kirk: '04 Olympian, Pan Am medalist & Head Coach PASA-DKS
2) Get certified in ASCA and USA Swimming club certification courses
3) Visit with over 30 vendors to find the right products for your swimmers and receive clinic specials!
4) Meet other coaches and win prizes at the hotel socials!
5) Swimmers can participate in special sessions with the Olympians!
6) TWO DAY SPECIAL – EXPIRES midnight on Friday Oct. 10
Bring 10 swimmers or coaches, or a combination of both equaling 10, to the Eastern States Swim Clinic from the same club or school, and the 11th swimmer or coach is free. Register all 10 participants online, and email jgreenle@skidmore.edu with the 11th's information.
The pre-registration deadline has been extended until Oct. 10 for coaches and swimmers to register online to attend the Eastern States Swim Clinic on October 18-19, 2014 at the Crowne Plaza in Cherry Hill, N.J. To guarantee your special clinic rate at the Crowne Plaza, please make your reservation by Oct. 10 by calling (856) 665-6666.
Clinic details are available here: http://www.swimclinic.com/eastern_about.html
Registration form and the option to register online are available here:http://www.swimclinic.com/eastern_registration-form.html