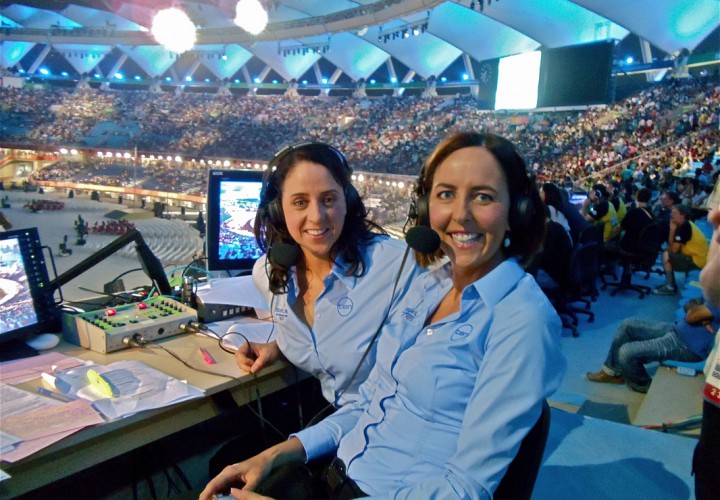 MELBOURNE, Australia, May 28. NICOLE Livingstone, a three-time Olympian for Australia, will take the reins of her home club as the new CEO of the Melbourne Vicentre Swimming Club.
Livingtone, a three-time Olympian who swam for the Aussies at the 1988 Seoul, 1992 Barcelona and 1996 Atlanta Games, will now lead the club she's been a member of for more than 30 years.
"Melbourne Vicentre is a wonderful club, with fantastic spirit and camaraderie, and I'm looking forward to working with Andrew Horton and all our members to take club forward," Livingstone in a statement. "I also believe that working at the grass roots of the sport and having an increased understanding of the club environment, will also benefit my commentary role and my roles on the Swimming Australia Board, and AOC Executive."
Livingstone will also bring some serious media savvy to the club as she's been a television sports commentator for Network Ten in Australia, which will broadcast both the Commonwealth and Pan Pacific Championships later season. Additionally, Livingstone is a current board member of Swimming Australia and is an Executive of the Australian Olympic Committee.
"As a triple Olympian and recognised media commentator, Nicole's sporting credentials are well known, but it is as a sports administrator and board member that I have got to know her in recent times, and her commitment and dedication to the sport is clear," Swimming Australia President John Bertrand said in a statement. "Nicole brings valuable insight to our organisation as a member of our high performance committee, and as a member of the broadcast media, and now as an executive at club level. We are fortunate to have someone of Nicole's skills and commitment involved in our sport across so many levels, and we are looking forward to working with her and club Chairman Andrew Horton in this new role."
Livingstone will start her new position July 1.