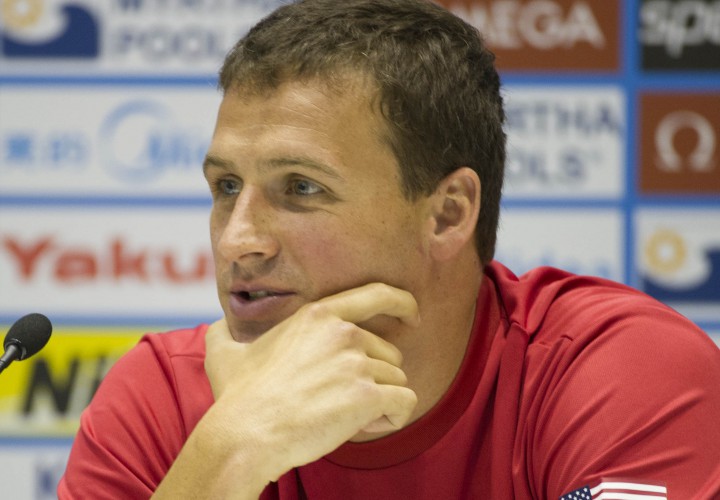 Photo Courtesy: Joao Marc Bosch
PHOENIX – Today's edition of The Morning Swim Show features one of our all time favorite interviews. Our own Tiffany Elias sat down with Olympic superstar Ryan Lochte for a rapid fire series of questions. The results are predictably Lochte with a side of "Jeah".

Note: YouTube Measures Views Only For Episodes Watched On YouTube.com
So sit back and be prepared to laugh when you see what's in Ryan's wallet, learn about his pre-meet breakfast and hear about his first kiss.
Be sure to visit SwimmingWorld.TV for more video interviews.
Special Thanks to FINIS for sponsoring the Morning Swim Show's interview segments in the FINIS Monitor.
Download The FINIS Custom Suit Catalog
Visit FINIS to learn more about their innovative products for aquatic athletes.
To send comments or suggestions about content on The Morning Swim Show, click here to send an email.