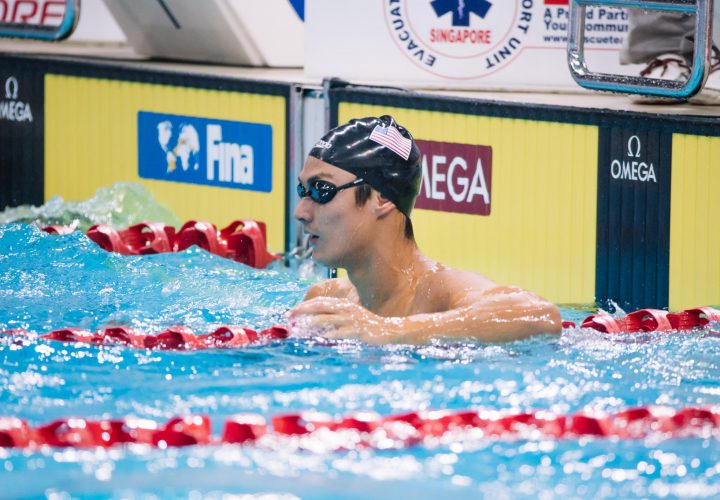 Maxime Rooney.
Photo Courtesy: Singapore Swimming Federation
Florida's Maxime Rooney won the 200 freestyle in 1:32.18 at the SEC Championships on Thursday, breaking his own 17-18 National Age Group record from prelims.
The freshman led a 1-2 Florida finish with Khader Baqlah (1:33.65), also a freshman.
South Carolina's Fynn Minuth was third (1:33.67), followed by Mikel Schreuders (1:34.06), Florida's Mitch D'Arrigo (1:34.07), Tennessee's Joey Reilman (1:34.55), Alabama's Laurent Bams (1:34.96) and Georgia's Walker Higgins (1:34.97).