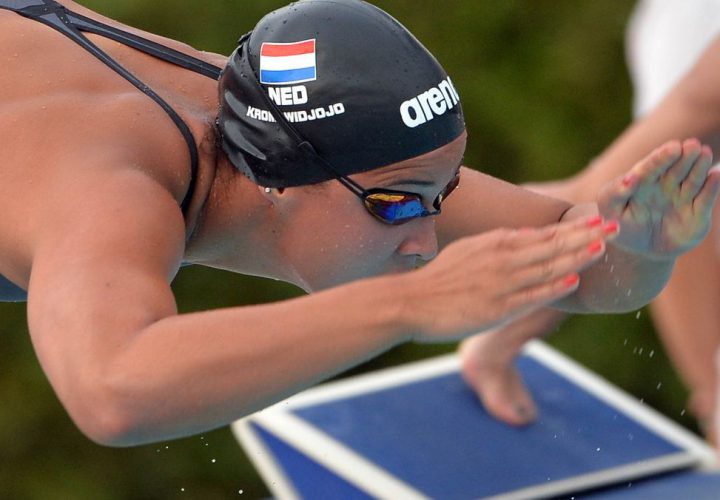 Photo Courtesy: Gian Mattia Dalberto/Lapresse
Women's 50 Freestyle
Ranomi Kromowidjojo continued her strong sprinting, winning gold in the women's 50-meter freestyle at the 2016 FINA Short Course World Championships on Sunday.
The swimmer from the Netherlands won the race in 23.60, holding off Italy's Silvia Di Pietro (23.90), who won the silver.
Swimming in lane eight, Team USA's Madison Kennedy used a late surge to win the bronze in 23.93.
Denmark's Jeanette Ottesen (24.00) was fourth, followed by Italy's Erika Ferraioli (24.04) and France's Anna Santamans (24.04), who tied for fifth. Australia Brittany Elmslie (24.05) was seventh and Amanda Weir (24.48), of the United States, was eighth.
---
Associated Links
---