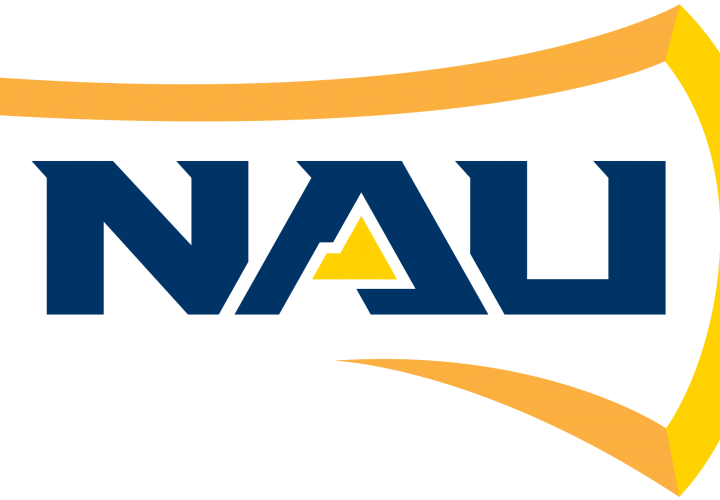 Northern Arizona swimming's 22nd annual Pentathlon on Friday will have a different feel as compared to the previous 21 installments, but will nonetheless kick off the 2017-18 NAU swimming & diving season. The Pentathlon is free for all fans to attend and will start at 2 p.m. in the Aquatic and Tennis Complex.
The Pentathlon – traditionally an intrasquad swimming-only meet – will also feature swimmers from Arizona Christian for the first in the history of the season-opening meet. The Firestorm swimming program is entering just their second year and will provide an added element to the NAU swimmers.
"We're happy to help out Arizona Christian by giving them a racing opportunity," said head coach Andy Johns. "This is an easy travel for them and it makes it a little more real for our girls when there is someone else to race against. The Pentathlon is a traditional way to start the season and we've got some girls who we think can have a great year and take down some of these records that have been around for a while."
The Lumberjacks will have a total of 24 swimmers competing on Friday headlined by the defending Pentathlon champion, redshirt junior Monique King. King won last season's meet with 3,530 points and is ready to be a full-go this season after having to redshirt last year. She narrowly edged out senior Audrey Mann for the title with senior Kimmy Richter placing third. Sophomore Kate Bier and senior Alina Staffeldt placed fourth and fifth respectively.
The Pentathlon will consist of five events – the 200m individual medley, 100m butterfly, 100m backstroke, 100m breaststroke and 100m freestyle. Athletes will score points based on their finishing times in each event to determine the overall champion.
While the top five finishers from a year ago return, a host of newcomers will be aiming for one of those spots. A newcomer (Hayley Edmond in 2015, King in 2016) has won the last two Pentathlons.
Nine new swimmers including freshmen Niamh McDonagh, Sam Seiber and Maddie Seidl will be making their NAU debuts. The trio will be among those to watch out for as all have individual medley experience which suits the Pentathlon well.
"We've been building towards this with a lot of things outside the pool – spinning and lifting," Johns said. "It's the first opportunity to see our newcomers race."
Four of the five event winners from last year's Pentathlon return including Mann in the 200m IM, Staffeldt in the 100m butterfly, senior Claire Hammond in the 100m backstroke and Richter in the 100m freestyle. Staffeldt also set a new Pentathlon butterfly record last year.
Press release courtesy of Northern Arizona University.