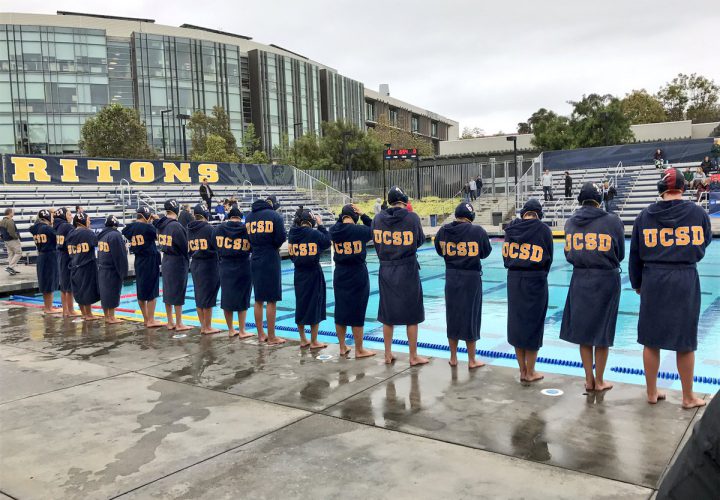 UCSD Tritons at 2017 NCAAs; likely to be repeated in 2018? Photo Courtesy: UCSD Athletics
By Michael Randazzo, Swimming Contributor
Editor's Note: Swimming World continues its coverage of the 2018 NCAA Women's Varsity Water Polo season. Look for interviews, conference predictions and the best coverage of the sport in America and beyond.

One of the great experiments in U.S. intercollegiate water polo is taking place in the Western Water Polo Association, as five women's teams from California have partnered with three programs in the middle of the country to form a joint—and equitable—conference (MPSF, are you listening?!). So far this unusual arrangement has worked from the organizational side; the past four years the conference tournament has alternated between the Midwest and the West Coast. Competitive parity remains elusive; the non-California teams inhabit the WWPA's basement, and will likely do so again in 2018.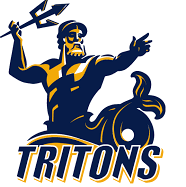 UC San Diego is clearly the class of the WWPA; the Triton men and women are regular participants in the national championship tournament. For the past five years—and six of the past seven—head coach Brad Kreutzkamp's women's team has gone captured his conference's title and advanced to NCAAs.
Expect more of the same in 2018.
Despite losing six seniors to graduation—including Lauren Boyer, 2017 WWPA Player of the Year (80 goals to lead the conference) and Alexis Wieseler (65 goals)—the Tritons return four All-WWPA honorees: sophomore Jessee Ransone (41 points; 33 steals) and juniors Chanel Schilling (36 goals) and junior Krista Schneider (23 goals, a team-high 46 assists).
Rounding out the All-WWPA quartet is sophomore Reilly Gallagher, who as a freshman recorded 205 saves playing every minute of the Tritons' schedule.
The challenge for Kreutzkamp is to maintain his program's exceptional level of conference play: 44-6 since 2010, including a 20-match winning streak dating back to 2013.
Key Match-Up: San Diego State, Friday, April 20, UC San Diego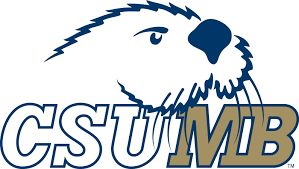 Cal State Monterey Bay lost to UC San Diego in the semifinals of the 2017 WWPA tournament; progress this season might be measured by a title game appearance where upsets are often possible. If junior Marisa Lovos (team-leading 37 goals in 2017) is on top of her game—and sophomore Angela Steele and junior Morgan Tucker (29 goals) continue to contribute—then head coach Emily Schmit's squad will likely be in the hunt for second in the WWPA.
The Otters have three significant losses; Adrianna Craft (34 goals; 2017 WWPA All-Conference 2nd Team) and Tatiana Veloso (27 goals) were lost to graduation while junior Morgen Fain (187 saves in 2017) will red-shirts this season. freshman Shelby Stephens and senior Hailey Meyers will look to replace Fain in the Otters' goal.
Key Match-Up: UC San Diego, Sunday, March 25, San Diego, CA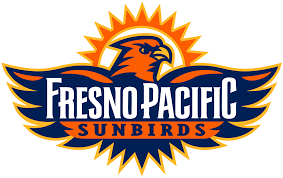 After toiling away in the Golden Coast Conference for four years the Fresno Pacific Sunbirds decided to fly the coop for the WWPA. The choice may be inspired; head coach Bryan Suhovy brings nine years of experience to his new conference/ Luckily, he also brought seniors Julia Ponce and Emily Knowles with him.
Ponce (49 goals, team-high 58 assists in 2017) and Knowles (46 goals; second on the team), as well as fellow senior Hannah Holly (23 goals, 25 assists) will provide offense and experience for a Sunbird squad that has 13 underclassmen in 2018—including eight freshmen.
Lost to graduation are leading scorer Amber Penny (87 goals; 117 points) and goalie Courtney Hall. Looking to fill the void in the Fresno Pacific cage is Madeline Frey. The 5-9 freshman from Buttonwillow, CA will have help, but her development may determine just how far the Sunbirds soar in their inaugural WWPA season.
Key Match-Up: UC San Diego, Friday, March 30, Fresno, CA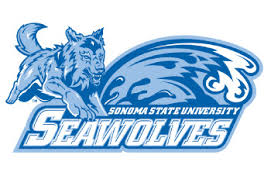 In her first year at Sonoma State, Chelsea Hennan, 2017 WWPA Coach of the Year, got the Seawolves to her conference's championship final. What can she do as an encore in 2018?
A lot will depend upon how her squad replaces Nicole Groat's offense and leadership. The now-graduated Groat led her team with 51 goals while chipping in 25 assists. But the talent pool that Hennan inherited from former coach Coralie Simmons is not barren. Senior Lyndsie Williams (42 goals, team-high 65 steals) and junior Taylor Brown (24 goals) are part of a core of seven upperclassmen who will lead a young Seawolves roster (11 freshmen, five sophomores) that are the future for Sonoma State.
For now, sophomore Lisa Rodarmel (16 appearances, 154 saves in 2017) is Hennan's starter in goal; waiting in the wings are a pair of freshmen: Samantha Cortez and Brooke Sullivan.
Key Match-Up: Cal State East Bay, Saturday, March 31, Rohnert Park, CA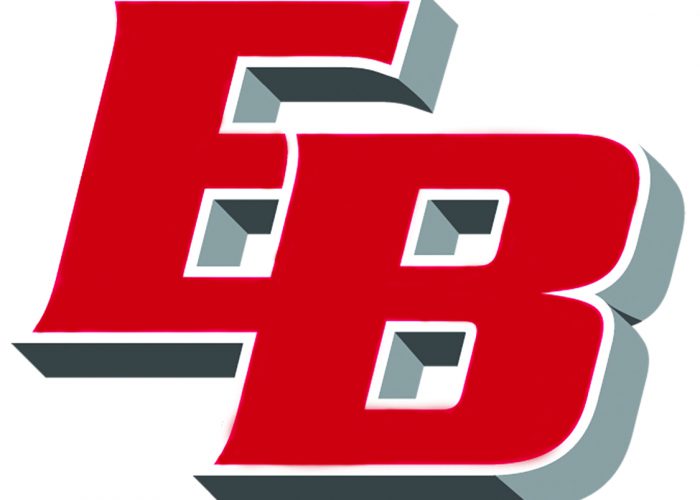 Yet another contender for second place in the WWPA is Cal State University East Bay. Head Coach Lisa Cooper has sophomore Auriel Bill—46 goals and a 2017 WWPA All-Conference 1st Team honoree—and senior Leilani Vazquez (32 goals). What the Pioneers' coach does not have are Nikki Vaughan (204 saves) Olivia Mackell (2017 WWPA All-Conference 2nd Team) and Brandi Carroll (29 goals, 46 points), all lost to graduation last spring.
Junior Makenna Nation (11 appearances; 104 saves in 2017) will look to cover the Pioneer cage. Cooper can count on seven other upperclassmen on her experienced team; will this be enough to get a win off of mighty UC San Diego (15-0 record versus CSUEB).
Key Match-Up: Cal State Monterey Bay, Saturday, March 10, Hayward, CA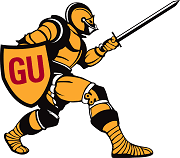 Senior Alison Cooney is a two-time All-American selection who tallied 56 goals last season for Gannon. As she returns to Erie, PA for her last season, can she and fellow seniors Liz Barr (34 goals), Lizzie Rodriguez (team high 38 steals), Grace Villano, Makayla Williams and Francesca Williamson (18 goals) lead the Lady Knights to a win against their California WWPA rivals in their final season (0-9 since 2014)?
Head coach Sean Morphy will need to replace Emily Rodriguez (246 saves in 18 appearances); junior Isabelle Vieira (14 appearances in 2017)—the only goalie on the Gannon roster—will have ample opportunity to hone her craft.
Key Match-Up: Saturday, February 24, Penn State Behrend, Erie, PA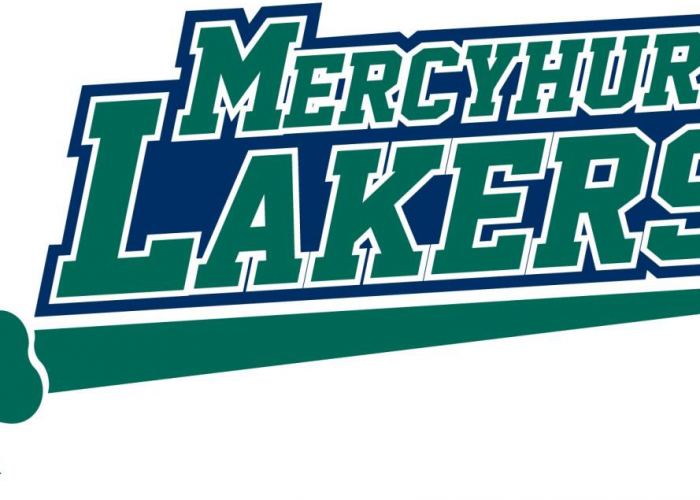 Mercyhurst hosted the 2017 WWPA tournament—the second time in three years that the Lakers have welcomed in the conference to the SPIRE Institute, a Geneva, Ohio aquatics facility. Head coach Curtis Robinette has four seniors— Nicki Borella, Cristal Maldonado (2017 WWPA All-Conference Honorable Mention), Erin Glass and Carly Romano—to rely on, as well as Jennifer Moshinsky (2017 WWPA All-Freshman Team). Midway through the year the sophomore from Beaverton, OR took over netminder duties for the Lakers.
What Robinette doesn't have is Becky Insalaco, who graduated last spring after leading the team in scoring with 56 goals and 15 assists. Even with six freshmen, including Sarah O'Keefe, slotted behind sophomore Madison Maes on the goalie depth chart, Mercyhurst will be hard pressed to improve on last year's fifth place finish in an eight-team conference.
Key Match-Up: Gannon, Saturday, April 14, Erie, PA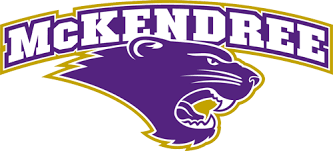 If Fresno Pacific is a heralded WWPA newcomer, McKendree is an inspirational addition to the conference. The Bearcats, formed just over a year ago, are no strangers to NCAA varsity polo, having complied a 9-16 record in their inaugural season of play. Her club's success earned head coach Colleen Lischwe recognition as 2017 Collegiate Water Polo Association (CWPA) Midwest Division Coach of the Year.
Now the Bearcats have to earn it against the West. Their top three scorers from 2017 return: sophomore Brianna Mullalley netted a team-high 67 goals, senior Sabrina Sherrin scored 37 and sophomore Victoria Jones cashed in for 30.
With a year of experience senior Gabby Madewell and sophomore Kim Fay should provide adequate protection in the McKendree net. Will it be enough to get the Bearcats a win in the WWPA tournament?
Key Match-Up: Redlands, Sunday, March 3, Claremont, CA