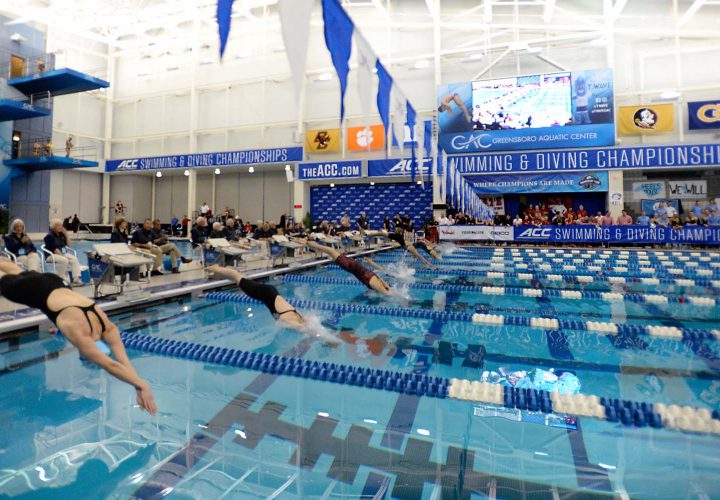 Photo Courtesy: Sarah D. Davis/theACC.com
The 2018 USA Swimming Winter Nationals, scheduled for Nov. 28-Dec. 1 in Greensboro, N.C., will be held in long course to provide athletes an early opportunity to achieve Olympic Trials cuts. USA Swimming announced the format change Tuesday and also released the qualifying times for both that meet and the ensuing Junior Nationals (short course).
This marks the second time that Winter Nationals have been held in long course (previously in 2015 in Federal Way, Wash.). Since the 2019-2020 season will be an Olympic season, expect to see Winter Nationals that year also held in an Olympic-size pool.
The above tweet from USA Swimming also indicates that Olympic Trials cuts will be released sometime in 2018 with the qualifying period for the meet set to begin this summer or fall. Prior to the 2016 Olympic Trials, cuts were released in Sept. 2014, with the qualifying period beginning two months earlier.
This year's Winter Junior Nationals will again be split between East and West, with meets in Greensboro and in Austin, Texas. Both meets will be short course yards and are scheduled for Dec. 5-8.