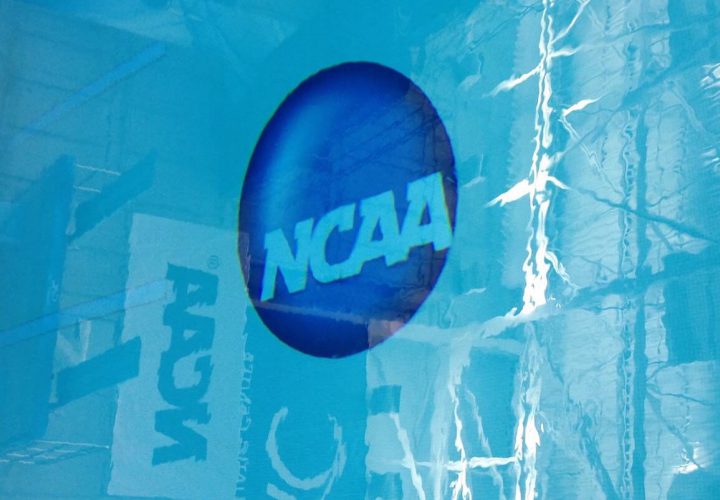 Photo Courtesy: Cathleen Pruden
NCAA DI editorial coverage is proudly sponsored by Adidas. Visit adidasswimming.com for more information on our sponsor. For all the latest coverage, check out our event coverage page.
CLICK HERE FOR LIVE RESULTS
The NCAA has released the 2017 NCAA Division I Men's Championships pre-selection psych sheets. The meet will be held March 22-25 at the IUPUI Natatorium in Indianapolis.
Among the most interesting lineup decisions, Texas senior Will Licon has chosen to swim the 100 breast in addition to the 200 breast and 200 IM, both of which he won at last year's NCAA championships. Licon actually won the 400 IM at NCAAs in 2015 and finished second in the event last season, but he made the switch after swimming a 51.15 in the 100 breast in a time trial prior to the Big 12 championships.
Also for Texas, Joseph Schooling and Jack Conger each entered the 50 free in addition to the two butterfly events, but they could still choose skip the 50 in favor of swimming all five relays.
Two of the meet's most versatile swimmers, Georgia's Chase Kalisz and Cal's Andrew Seliskar, each are entered in the 200 IM, 400 IM and 200 fly.
The three men who tied for NCAA swimmer of the year last season are each seeded first in at least one event. Florida's Caeleb Dressel is atop the field in both the 50 free (18.46) and 100 free (41.24), while Schooling is first in the 100 fly at 44.06.
Cal's Ryan Murphy, the three-time defending NCAA champion in both backstroke events, will be seeded first in both distances, at 44.61 in the 100 back and 1:38.07 in the 200-yard distance.
Michigan's Felix Auboeck was one of the breakout performers of the B1G championships, and he will head to Indianapolis with the top time in both the 500 free (4:10.67) and 1650 free (14:29.25).
Top Seeds:
50 free: Caeleb Dressel, Florida, 18.46
100 free: Caeleb Dressel, Florida, 41.24
200 free: Dean Farris, Harvard 1:31.56
500 free: Felix Auboeck, Michigan, 4:10.67
1650 free: Felix Auboeck, Michigan, 14:29.25
100 back: Ryan Murphy, Cal, 44.61
200 back: Ryan Murphy, Cal, 1:38.07
100 breast: Fabien Schwingenschlogl, Missouri, 51.07
200 breast: Will Licon, Texas, 1:49.89
100 fly: Joseph Schooling, Texas, 44.06
200 fly: Jack Conger, Texas, 1:39.17
200 IM: Andrew Seliskar, Cal, 1:41.24
400 IM: Chase Kalisz, Georgia, 3:36.21
200 free relay: Florida, 1:15.67
400 free relay: Florida, 2:47.09
800 free relay: NC State, 6:09.82
200 medley relay: NC State, 1:23.16
400 medley relay: Indiana, 3:03.28
The official, cut-down psych sheets should be posted Wednesday. Typically, between 29-30 men are selected in each event to fit under the cap of 175 swimmers (not including relay-only swimmers or divers).