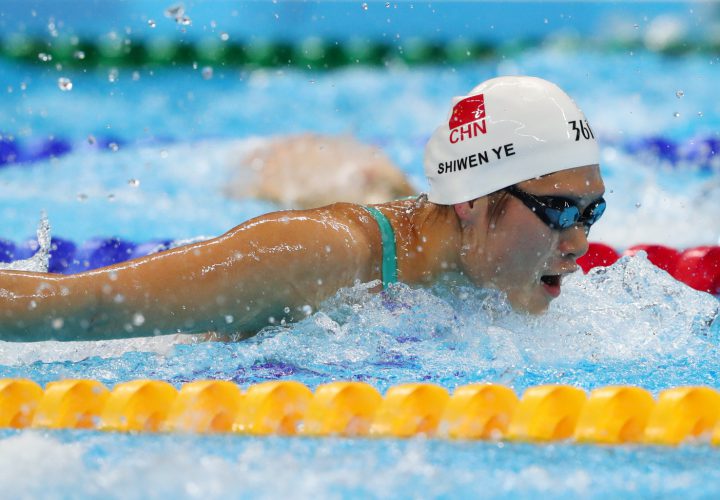 Photo Courtesy: Rob Schumacher-USA TODAY Sports

Editorial Coverage Sponsored By FINIS
On "morning" number three at the aquatic center in Rio, only three events were swum. In the women's 200 freestyle Katie Ledecky led the way, once again. Another of last night's world record setters Sarah Sjostrom swam the morning's third fastest time. Australia's Emma McKeon was the only person able to slip in between the duo. She also has a world record and a gold medal to her name after her 400 freestyle relay performance on the opening night.
In the men's 200 butterfly, Michael Phelps appeared to cruise through the preliminaries, finishing fourth. Tamas Kenderesi an Laszlo Cseh of Hungary were the top two qualifiers.
Katinka Hosszu made a statement this morning. Despite having the 100 backstroke final on her plate tonight, the Hungarian posted an Olympic record in prelims of the 200 IM.
Full results from day three prelims are available here.
USA Today Sports has been on hand capturing all of the action and excitement.
View USA Today Sports Photo Gallery:
This slideshow requires JavaScript.