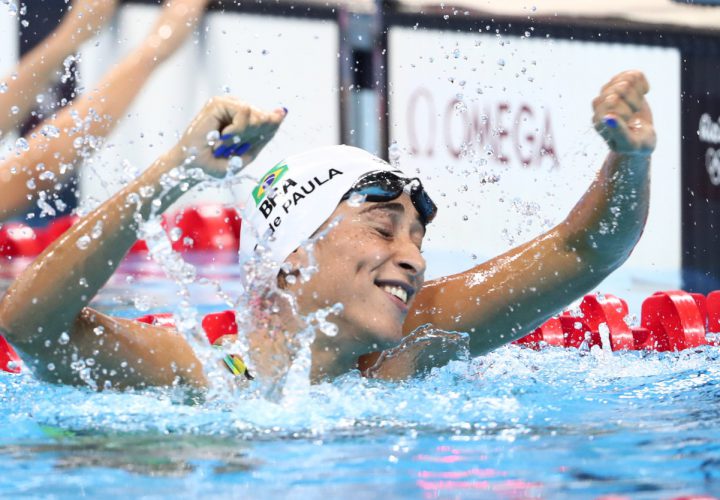 Photo Courtesy: Erich Schlegel-USA TODAY Sports

Editorial Coverage Sponsored By FINIS
The 2016 Rio Olympic Games have officially started and they started in record style! Great Britain's Adam Peaty charged ahead of the competition in the men's 100 breaststroke to once again lower his own World Record, this time to a 57.55! The young Brit returns with fellow countryman Ross Murdoch for tonight's finals.
The women of Australia delivered a new Olympic Record in prelims of the women's 400 free relay, clocking a 3:32.39. The relay team of Madison Wilson, Brittany Elmslie, Bronte Campbell and Cate Campbell secured the top spot for the Aussies in tonight's final where they will be joined the by USA, Canada, Italy, The Netherlands, Sweden, Japan, and France.
USA Today Sports has been on hand capturing all of the action and excitement, view our photo gallery below from prelims of day one and last night's Opening Ceremony.
View USA Today Sports Photo Gallery:
This slideshow requires JavaScript.