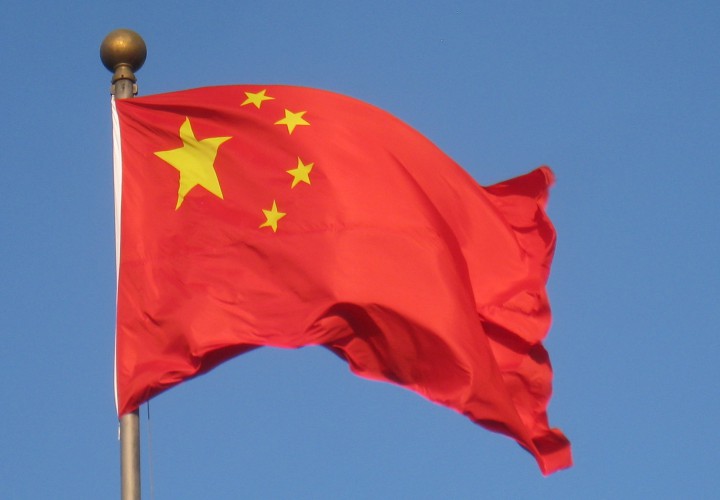 Editorial content for the 2018 TYR Pro Swim Series Austin is sponsored by SwimOutlet.com. Visit SwimOutlet.com for more information on our sponsor. For full Swimming World coverage, check out our event coverage page.
14-year-old Peng Xuwei out of China made some noise this morning when she swam a 2:09.36 in the 200 back preliminaries at the TYR Pro Swim Series Austin. Peng went even faster tonight with a 2:08.17 in the final in Austin. Peng had a back and forth race with fellow teenagers Regan Smith (2:08.64) and Taylor Ruck (2:08.90). Peng was a little off of Kaylee McKeown's world junior record that was set at the World Championships in Budapest of 2:06.76.
Peng, Smith and Ruck could be the stars of the future in the world of swimming as they all are still high school age. Peng is a part of a small contingent from China swimming at this meet in Austin. The world of swimming has been anxiously awaiting their results as China does not often come to the United States to swim at the Pro Swim Series.
Quinn Carrozza (2:11.01), Isabel Stadden (2:11.17), Lisa Bratton (2:12.76), Lucie Nordmann (2:13.62) and Hali Flickinger (2:15.05) also swam in the championship final.
Smith represents Jason Lezak's swim squad while Bratton also represents Lezak. Flickinger represents Natalie Coughlin.
 Event 5  Women 200 LC Meter Backstroke
=========================================================================
        World: W 2:04.06  8/3/2012  Missy Franklin
     American: A 2:04.06  8/3/2012  Missy Franklin
         Meet: M 2:07.16  2011      Meagen Nay
         Pool: P 2:07.31            Missy Franklin
    Name            Age Team              Prelims     Finals       Points 
=========================================================================
                       === Championship Final ===                        
 
  1 Peng, Xuwei      14 CHINA-ZZ          2:09.36    2:08.17        
             30.44      1:02.95 (32.51)
        1:35.93 (32.98)     2:08.17 (32.24)
  2 Smith, Regan     15 Riptide Swim Tea  2:10.18    2:08.64        
             30.65      1:03.24 (32.59)
        1:36.23 (32.99)     2:08.64 (32.41)
  3 Ruck, Taylor     17 HPCO-ZZ           2:10.46    2:08.90        
             30.38      1:03.18 (32.80)
        1:36.20 (33.02)     2:08.90 (32.70)
  4 Carrozza, Quinn  21 Univ of Texas-ST  2:12.49    2:11.01        
             31.17      1:03.97 (32.80)
        1:37.45 (33.48)     2:11.01 (33.56)
  5 Stadden, Isabel  15 Aquajets Swim Te  2:12.69    2:11.17        
             31.25      1:04.67 (33.42)
        1:38.62 (33.95)     2:11.17 (32.55)
  6 Bratton, Lisa    21 Texas A & M Univ  2:12.87    2:12.76        
             31.61      1:05.04 (33.43)
        1:39.26 (34.22)     2:12.76 (33.50)
  7 Nordmann, Lucie  17 Magnolia Aquatic  2:13.15    2:13.62        
             31.08      1:04.71 (33.63)
        1:39.50 (34.79)     2:13.62 (34.12)
  8 Flickinger, Hal  23 Athens Bulldog S  2:12.98    2:15.05        
             32.22      1:06.15 (33.93)
        1:40.75 (34.60)     2:15.05 (34.30)