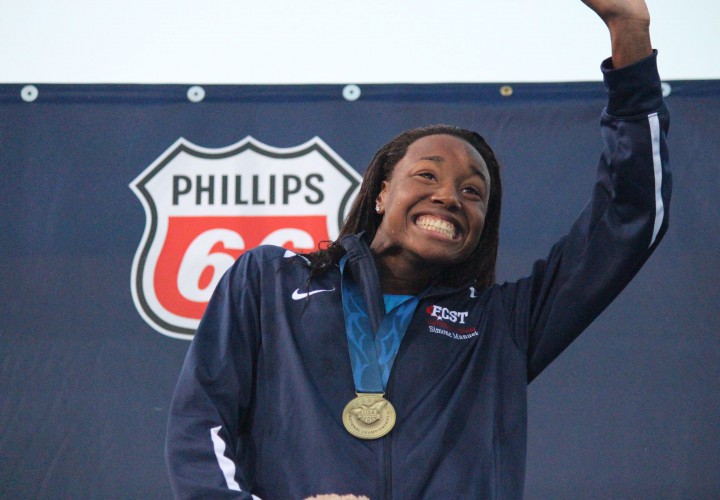 Photo by Griffin Scott
COLLEGE STATION – Simone Manuel is making a big statement just a few months into her freshman year at Stanford University, posting a speedy 21.59 in the 50-yard freestyle on Thursday evening at the Art Adamson Invitational.
The swim marked a lifetime best for the 18-year-old, lowering her best time by .11. She's inching closer to Lara Jackson's American record of 21.27, done as a relay leadoff at the 2009 NCAA championships.
In the video below, you'll see Manuel's explosive start and turn, as well as what appears to be just one breath for the entire race. Stanford finished 1-2-3 in the event, with Maddy Schaefer posting a 21.93 and Hu third with a 22.08.
Special thanks to Takumi Sakamoto for providing the video.