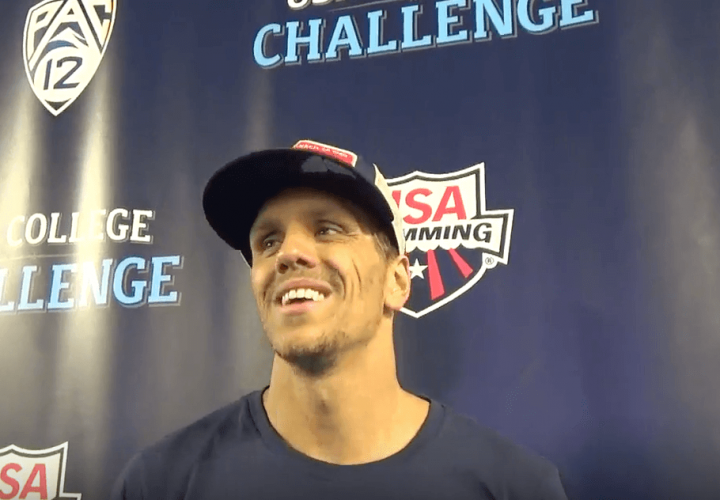 Photo Courtesy: Swimming World Magazine
Tom Shields, coming off of two wins during the Saturday evening session of the 2017 USA College Challenge, discussed USA swimming, his underwaters, training for weaknesses, and racing with high schoolers.
He credited USA Swimming for committing to a meet that is in between championship format and practice, for allowing swimmers a chance to get up and race early in the season.
As for Shields himself, he is treating this meet as extra training and taking advantage of his underwaters in this short-course pool, while he focuses his other training mainly on his weaknesses: pulling and threshold work.
When asked whether it is weird to be racing with high schoolers, Shields expressed his gratitude that he had the chance to meet and race with pre-recruitment swimmers, as it keeps older swimmers more connected to the sport and narrows the divide between pre- and post-recruitment swimming.
Look out for Shields to be racing the 100 backstroke or the 200 butterfly tomorrow.