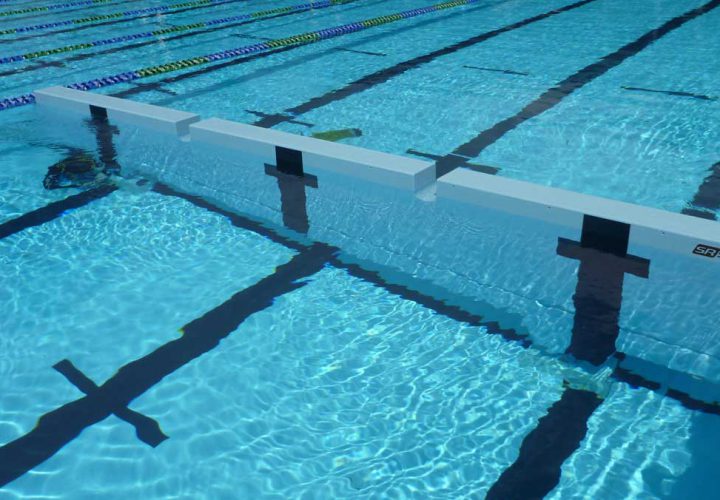 Photo Courtesy: Swimming World TV
At the recent United States Aquatic Sports Convention in Dallas, Swimming World caught up with S.R. Smith's Larry Mazzenga, who explained the company's new air-infused retractable wall system that can partition a pool in minutes.  The system allows for better usage of an aquatic facility to run multiple programs, such as swim practice, water polo, swim lessons, and recreational swimming.  The S.R. Smith SwimWall System can instantly reconfigure a pool for other activities.
S.R. Smith recently purchased an Australian company that had developed these walls, which fold into the bottom of the pool and then back into position in 90 seconds or less. These walls are designed so that lane lines can remain in the pool or attached after inflation.
Mazzenga explained some of the benefits of these instruments and why they can so easily installed in either new or existing pools. Watch the full video interview below.
SwimWall Systems™ provide unprecedented swimming pool flexibility, and thus more revenue opportunities. The SwimWalls are positioned on the pool floor when not in use. By filling the wall with air, it moves into a vertical position, forming a pool wall that is designed to fit around lane lines. This system effectively doubles the number of lanes, or offers the flexibility to have some swim lanes 50 meters in length, and others 25 meters.