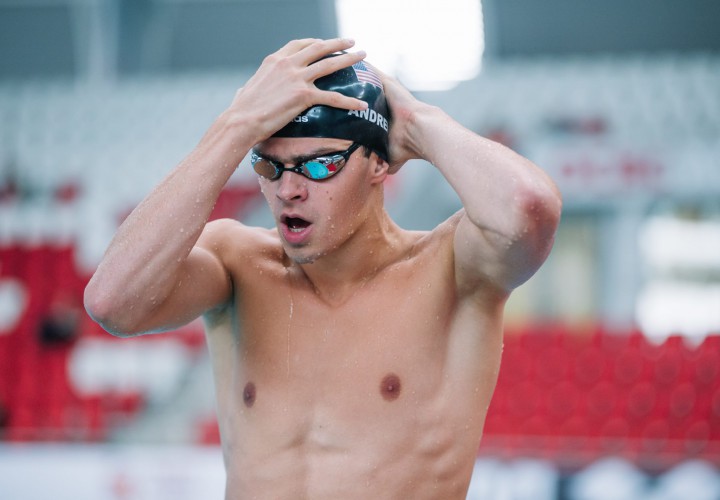 Photo Courtesy: Singapore Swimming Federation
Editorial content for the 2017 Arena Pro Swim Series Austin is sponsored by Arena. Visit ArenaUSA.com for more information on our sponsor. For full Swimming World coverage, check out our event coverage page.
Michael Andrew had a busy weekend at the 2017 Arena Pro Series Austin, competing in six events and registering five A-final swims. His highest finish came in the men's 100 fly, where he took second in a time of 53.32.
The seventeen-year-old talked about being a senior in high school and his upcoming graduation ceremony in May. He also discussed how his younger sister Michaela Andrew is back in the pool after taking time off.
Andrew, who swims for the Race Pace Club, plans on attending local meets throughout the spring, including all of the Arena Pro Series. His main focus is on World Championship Trials.
Watch the full interview:
Catch up on all the action of the Arena Pro Series Austin by visiting our event page here!