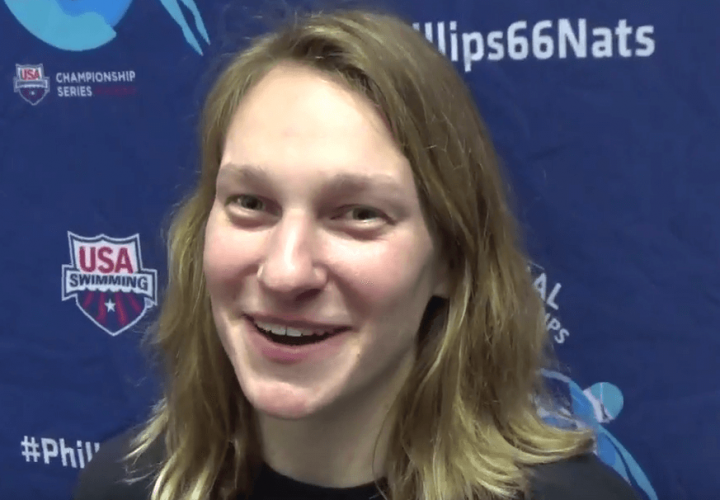 Editorial content for the 2017 USA Swimming Nationals is sponsored by TritonWear. Visit TritonWear.com for more information on our sponsor. For full Swimming World coverage, check event coverage page.
Melanie Margalis won the women's 200 IM Saturday night at U.S. Nationals to pick up an individual event for the World Championships to go along with the berth she already earned for the 800 free relay.
After the race, Margalis discussed how it felt to be the favorite in a national final for the first time and how she has improved her backstroke this season. She also discussed her post-race conversation with Ella Eastin, who finished third after being DQed earlier in the week in the 200 IM.
Watch more video interviews from Nationals here.