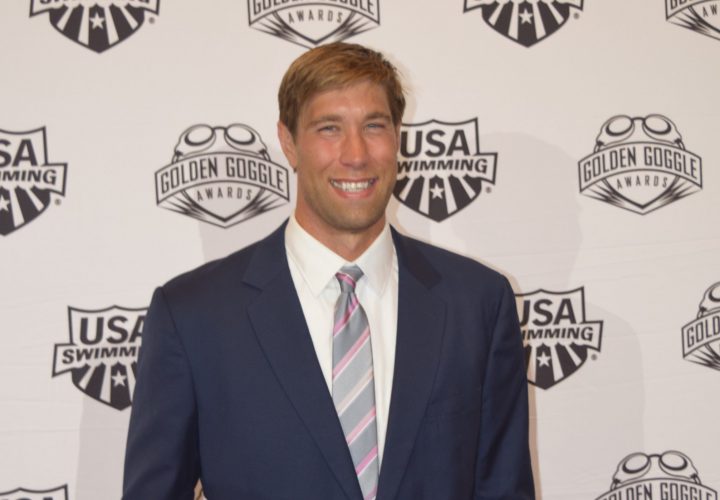 Photo Courtesy: Annie Grevers
After missing the Olympic team in his signature event in 2016, Matt Grevers returned to the international stage and won a silver medal in the 100 back and a bronze in the 50 back at Worlds, along with two relay gold medals.
Before being honored with the Perseverance Award at Golden Goggles, Grevers explained how he believes every swimmer must overcome some major obstacles within their swimming career, and his perseverance just happened to come over the past two years.
He also discussed why he embraces a celebration of swimming at Golden Goggles and what it was like to bring his one-year-old daughter Skylar to a major USA Swimming event for the first time.
Watch more video interviews from the red carpet at Golden Goggles.