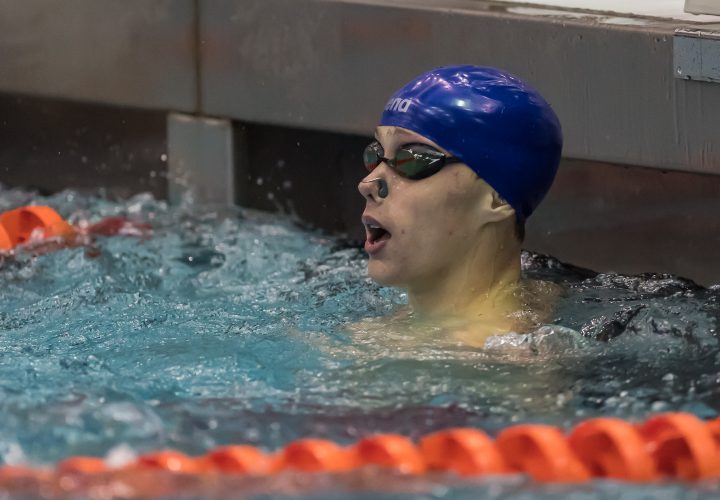 Photo Courtesy: Peter H. Bick
Carson Foster completed his wildly successful Junior Nationals Saturday evening when he added a victory in the 200 IM. He had previously won the 200 fly, 200 back and 100 back, and in the 200 IM, he was joined on the podium by older brother Jake, who finished second. He won the High Point award for his efforts, and his Mason Manta Rays won the men's team championship.
After the race, Foster spoke with Swimming World about why he thought he had been so successful over the course of his meet and which race he was most excited about. He also looked ahead to the World Junior Championships, discussing what he thinks he is capable of at that meet and what elements of the meet he is most nervous about.
Watch more video interviews from Junior Nationals by clicking here.