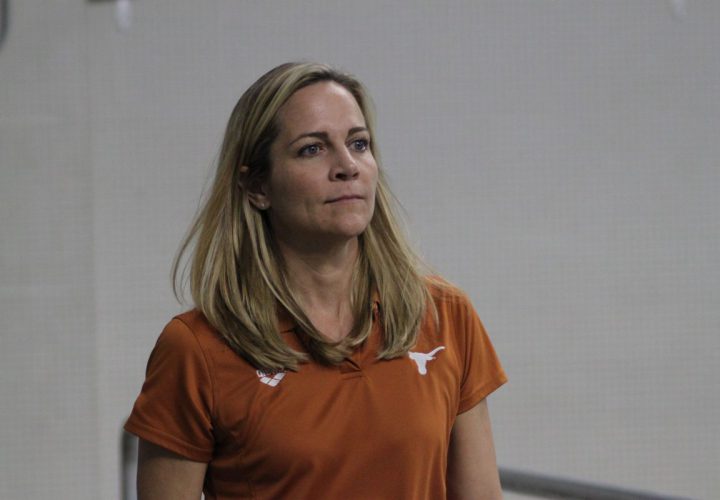 Photo Courtesy: Andy Ringgold/Aringo
Editorial content for the 2018 NCAA DI Championship coverage is sponsored by TritonWear. Visit TritonWear.com for more information on our sponsor. For full Swimming World coverage, check event coverage page.
The University of Texas has been one of the more surprising teams of the women's NCAA championships, jumping up from a projected ninth-place finish to what should be, barring a disaster on the final night of the meet, a finish somewhere between fifth and seventh. Before the Saturday night finals session, Longhorns head coach Carol Capitani discussed her team's week.
Capitani explained why Evie Pfeifer has been so impressive this week, including an A-final swim in the 500 free, and what it's been like watching Claire Adams and Rebecca Millard make sacrifices to be relay stalwarts for their team. Capitani also explained what her she learns about her team and about herself through a long week at NCAAs.