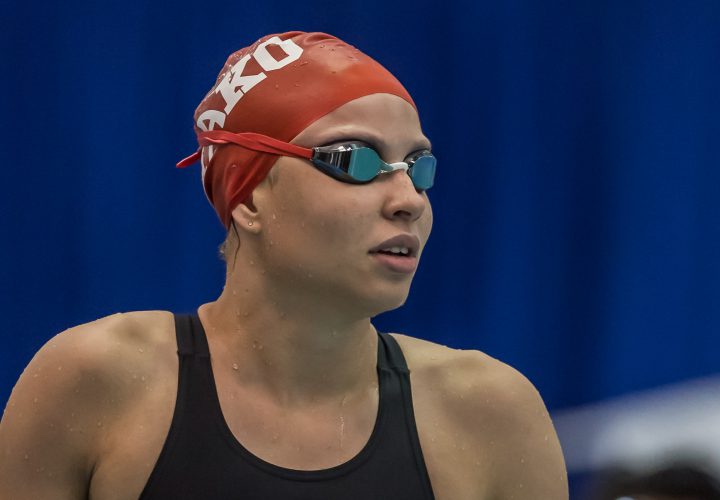 Photo Courtesy: Peter H. Bick
Anya Goeders took down Grace Ariola and Kate Douglass to win the 50 free on the final night of Speedo Junior Nationals, posting a time of 25.26.
After the race, Goeders discussed why this season has been so stressful for her and how she feels about her performances, even if she couldn't get down to the sub-25-second form she posted last summer at Junior Pan Pacs. She also discussed her efforts to extend her range beyond just the 50 free to 100-meter events.
Watch more video interviews from Junior Nationals by clicking here.