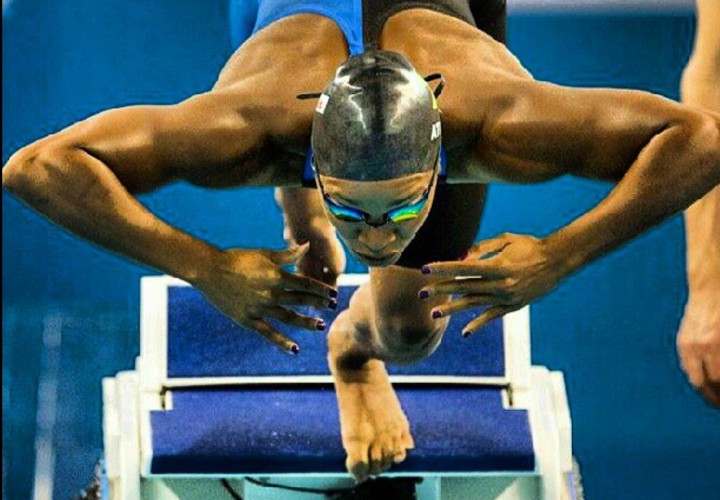 Photo Courtesy: Alia Atkinson
Arena Pro Swim Series editorial coverage is proudly sponsored by Arena USA. Visit ArenaUSA.com for more information on our sponsor. For all the latest coverage, check out our event coverage page.
ORLANDO- Alia Atkinson has helped grow the sport of swimming in her home country of Jamaica. After setting a world record in the 100 breast at the 2014 SC World Championships in Qatar, Atkinson had Jamaicans approach her and tell her they were going to learn how to swim because of her. She is so grateful for her country's support and talks to Swimming World about her country, training and family in this eloquent interview."It's not just about myself, it's about Jamaica," Atkinson says. After winning the 100 breast with a lightning fast 1:06.7 last night, Atkinson is looking to get under 2:30 in the 200 tonight.