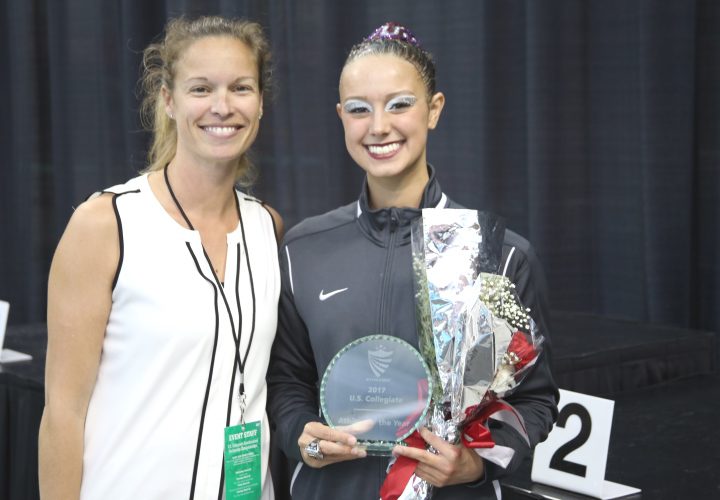 Ohio State senior Emma Baranski, right, poses with USA Synchro CEO Myriam Glez. Photo Courtesy: MIgz Media Group
USA Synchro Executive Director Myriam Glez has resigned after five years with the U.S. national governing body for synchronized swimming, USA Synchro announced.
Glez, a two-time Olympian for France and Australia, was hired as USA Synchro's High Performance Director in 2013, and she also became the Executive Director in 2015.
"I have decided to resign from my position as CEO and High Performance Director of USA Synchro. I have made this decision with a heavy heart," Glez said in a press release. "Many have supported me over the last five years. I have met incredible people and made lifelong friendships. I am so grateful and honored to have been able to work with USA Synchro and for the experience and opportunity to support the athletes."
"We thank Myriam for her many contributions to USA Synchro and our sport," USA Synchro President Linda Loehndorf said in a press release. "She brought energy and focus to our athletes and their technical development as well as a creative capacity to our championships and the organization as a whole. She will be missed."
Press release courtesy of USA Synchro.